FVC, Re Mago to Offer Multi-Platform Video Collaboration Solution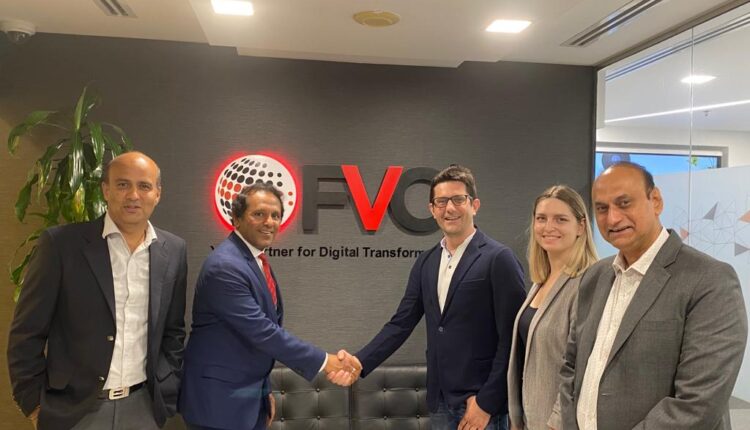 FVC has partnered with UK-based Re Mago to offer the Valarea multi-platform collaboration solution for meeting rooms to customers and resellers in the Middle East. The Valarea Room solution provides organisations with the ability to join video meetings on any platform including major platforms like Microsoft Teams, Zoom, Cisco Webex, Google Meet and more.
With hybrid working becoming the norm, organisations require the ability to join video collaboration meetings on multiple platforms for effective internal and external communication with customers, suppliers and more.  Valarea Room provides the ability for users to invite their meeting spaces to video meetings hosted on any platform and simply join the meeting with a single "click to join" experience.  The Valarea mobile application also provides users the ability to pair their mobile phones to the platform by simply scanning the QR code displayed on screen.  The users' meetings will be displayed on the touch screen and they can join their meeting by tapping the 'join' button.
KS Parag, Managing Director, FVC, said, "Many organisations have a requirement to join various online video meetings from their meeting spaces.  With dedicated solutions like Microsoft Teams Room, Zoom Rooms etc, joining virtual meetings on third party platforms is difficult and lacks the feature rich experience offered by each platform.  We are excited to offer Valarea Room to our customers to provide them with a native experience on the platform they join a virtual meeting on.
"Utilising each platform's native desktop application ensures users have the best experience the platforms have to offer. The mobile application also provides a layer of simplicity users are used to when using the personal mobile devices.  Online collaboration sessions with peers and colleagues over distance has become a main requirement.  With Valarea Room, users can join online whiteboarding sessions via a browser or mobile device and participate in the discussion from anywhere and on any device."
"At Re Mago we search for partners with the skill and experience to offer world class collaboration solutions to customers.  FVC  provides a complete end-to-end solution from consulting services, presales, sales and most importantly after sales support which are key aspects when choosing organisations to join our global network of distribution and reseller partners.  We are excited to partner with FVC to offer Valarea Room in the region," said Cristiano Fumagalli, Chief Technical Officer, Re Mago.