Redington Value Announces Upgrades to Services Portfolio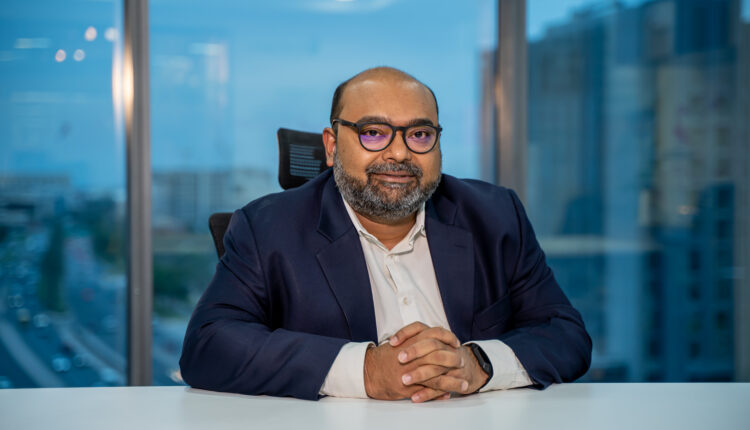 Redington Value has announced upgrades to its robust services portfolio with dedicated tracks on cloud, security and data analytics.
Digital transformation mandates are forcing enterprises to embrace advanced technologies. Increasingly organisations are seeking expertise to help navigate and simplify their IT architecture in the new virtual era. By leveraging professional and managed services through regional distribution leader Redington Value's channel ecosystem, customers can remain focused on core operations and drive profitability. As channel partners take ownership of customers' IT services, they bring differentiation and unique value to the table.
Serving the demands of both channel partners and regional customers, Redington Value is doubling down on its efforts across three knowledge-based services in its portfolio –  CloudQuarks, SecureQuarks and DataQuarks.
Sayantan Dev, President, Redington Value, said, "Today's business landscape calls for companies to move their operations to the cloud and leverage the power of data to successfully function as a digital enterprise. Security is a critical layer in every step of a customer's digital transformation journey. Identifying the rising market demand for expert professional services across these key technologies that power digitalisation, we have restructured our services offering. Redington Value's upgraded services portfolio allows customers to accelerate their operations digitally without compromising on their primary business objectives.
"This is also exciting for our channel partners as they gain a competitive advantage and are better positioned to be customers' trusted advisors. Over the last few quarters, we have aggressively grown our services portfolio and delivered significant value to our partners as they have expanded their revenue streams using our services. Together with our channel partners, we will continue to empower and lead customers' digital revolutions. "
CloudQuarks
Through Redington Value's cloud services portfolio, regional customers can leverage industry best practices and global standards of consulting, professional and managed services on cloud technologies. The CloudQuarks track features the distributor's intelligent Cloud Management Platform TrackMyCloud.
TrackMyCloud by Redington simplifies monitoring and optimisation of spending, done on managing the cloud infrastructure. The vendor agnostic and user-friendly platform allows partners to build their cloud capabilities and expand their value-added services for customers. Channel partners are equipped with end-to-end resources to help customers modernize their IT environments with Redington's cloud services.
TrackMyCloud operates across three primary focus areas – Cloud Management Platform, Professional Services and Managed Services. Regional customers can take advantage of Redington consultants' deep know-how on cloud computing, data analytics, information and cybersecurity, artificial intelligence and machine learning to derive maximum value across all aspects of their cloud investments.
SecureQuarks
Cybersecurity must be intrinsically woven into an organization's digital strategy right from the conceptualization stage. The growing digital landscape, with all its undeniable benefits, has also brought serious cybersecurity concerns to the forefront and increased the attack surface. Cyber adversaries are increasingly becoming more sophisticated with their tactics and relying on advanced technologies to make the impact as damaging as possible. Credible and scalable security structures are the need of the hour to achieve successful and continuous digital transformation.
Redington's SecureQuarks portfolio of services offers end-to-end cybersecurity to help customers defend against current and future threats. DigiGlass by Redington, a comprehensive managed security services (MSS) offering, covers applications, networks, endpoints, data, end users, infrastructure, clouds, perimeters, and more, all with a range of service levels. The distributor, together with the expertise of its channel network, enables customers tomonitor networks to help detect, identify, and respond to a multitude of known and unknown threats, enabling them to prevent attacks from succeeding.
"Our relationship with more than 40 cybersecurity brands brings customers comprehensive bouquet of consulting, deployment, and managed services regionally. All our cybersecurity services are complementary to that of our partners. We offer a compelling value proposition to our customers and partners alike. Through our channel collaborations and value-add services, we aim to help customers raise their security postures to stay guarded against all types of threats," added Dev.
DataQuarks
The analytics wing of Redington's services portfolio encourages customers to effortlessly transform their business through the power of data.
According to a recent report from Statista,  by 2025, annual revenue from the global big data analytics market is expected to reach US $68.09 billion. Customers are looking to optimize operations within shrinking budgets and insights gained from structured and unstructured data can help achieve this.
Dev said, "Redington along with our partners assist customers through each step of discovering new insights from existing data and re-evaluating reports to align it with the current business needs. We also empower your employees with business oriented trainings on Data Management, Analytics and Business Intelligence."
The distributor provides an extensive list of offerings, ranging from consultation on analytics assessment, migration to modern architectures from legacy BI and data management systems, designing data pipelines and data lakes for operational analytics and ML solutions to visualizing and curating dashboard for business KPIs and software installations.
Additionally, partners and customers can take advantage of Redington Value's exclusive consulting and transformation services arm Citrus Consulting. The distributor offers advanced services and consulting through a two-tier model, by applying human centred designs, driven by customers' business goals. Citrus Consulting houses an agile team of technologists and problem solvers committed to help inform, explore and confirm user experience decisions and business ideas through innovative technologies and services.
Reach out to the Redington team at GITEX Technology Week in Hall5, Stand A1 to discover and capitalise on its Cloud, Security and Data Science services and consulting expertise.