How Dubai Asset Management Is Spearheading Digital Innovation
Mohamed Roushdy, Head of Business Technology, Information Technology, Dubai Asset Management, sits down with contributing editor Janees Reghelini, to elaborate on how the company implemented transformative proptech to emerge as a digital leader in the UAE.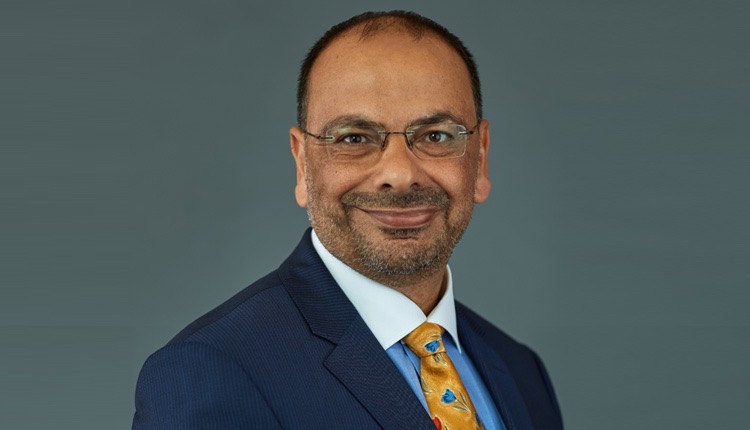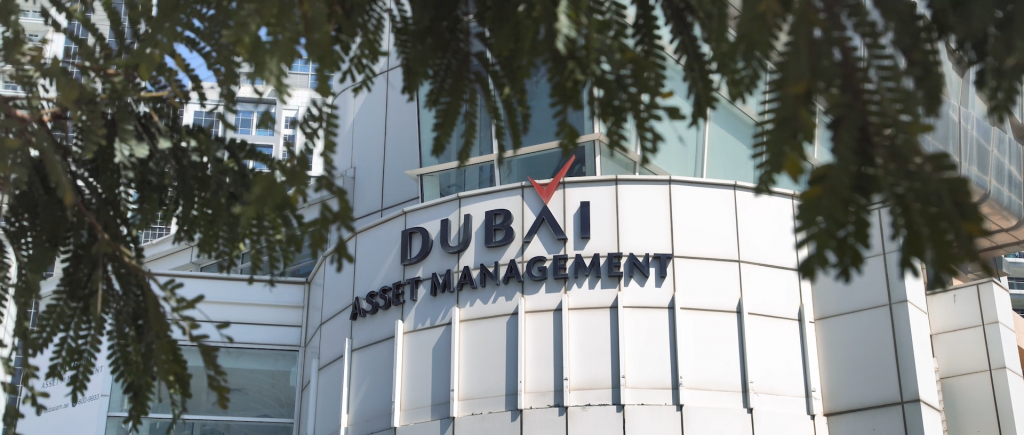 Imagine being able to review apartments for renting or leasing, choosing the one you like, confirming it with an agent, signing the lease or agreement, making the payments – all effortlessly through a mobile app without leaving the comfort of your couch. It may sound futuristic, but today this is now poised to become the new norm. Most property apps allow you to have a virtual image of the apartments, read about the facilities, and schedule a viewing. However, Dubai Asset Management (Dubai AM) is the only property development and management company that offers an end-to-end and seamless digital lease contract lifecycle in the UAE.
The need to digitally transform permeates every facet of life and is becoming intrinsic to everything we do, especially in business. Proptech or property technology is no exception and is witnessing the biggest push for digital transformation innovations.
Dubai AM set out to transform the build-to-lease (BTL) real estate sector in the emirate and become a digital leader in this vertical. The company has demonstrated digital leadership in the real estate sector, where digital adoption is still at a nascent stage through the deployment of cutting-edge features such as the integration of UAE Pass, the National Digital Identity, and Digital Signature.
As part of the firm's overarching digital transformation strategy, Dubai AM initiated measures to enhance the customer experience by revolutionising its leasing, services and marketing functions using Artificial Intelligence lead scoring algorithm.
In 2018, keen to build its own digital asset footprint, the company became an independent entity as part of Dubai Holding Group. This led to the setup of an independent Information Technology department, where Mohamed Roushdy joined the company to lead and establish its digital identity in the market.
"We were successfully able to pioneer our digital transformation initiative and enhance the customer experience by many folds. Two years ago, we only had a simple website and a call center. Today, we boast a full-fledged website featuring all our communities and have bidirectional channel with people looking to rent a home in Dubai and an innovative digital experience platform for our tenants ," says Mohamed Roushdy, Head of Business Technology, Dubai Asset Management. "This was the first time the country was seeing such innovation in proptech."
TRANSFORMING THE PROPERTY MARKET
The complete customer journey experience was overhauled through engagement platforms, including web portal, native mobile apps, and a Nature Language Understanding (NLU) Chatbot over WhatsApp. Dubai AM caters to two sets of customers – individuals and corporates who take units in bulk for employee accommodations. Usually, the corporates maintain these units' service requests by themselves through the call centre. To make it easier, Dubai AM was able to create a digital corporate platform with different features depending on the users, including corporate managers, accommodation managers and occupants, to help them carry out all their activities digitally. Managers have complete visibility of the dashboard from the platform and can view the status of requests at any given point. This way, customers didn't have to deal with any call queues at the call centre and had full visibility of all their contracts, payments, events, announcements and occupants' requests.
Additionally, both corporate and individual customers could enquire information, request for any maintenance services, upload images to convey the issues and schedule service appointments simply by logging on to mobile apps created by the firm or through a Chatbot over WhatsApp. 
"We are the only property management company to have done these services over WhatsApp chat," explains Roushdy. "We have incorporated a chatbot with the help of AI, which is entirely automated. The WhatsApp chat can be effortlessly used by tenants as well as non-tenants looking to rent a property in our ten communities."
He adds that tenants could also use the voice note feature of WhatsApp to communicate their issues and service requests. "Through our AI-driven WhatsApp chat or the app, customers could now schedule service technicians for specific timings based on real-time technician availability."
The company went about implementing a comprehensive omnichannel experience across both online and offline channels, incorporating the features for customers to begin the journey offline or online and be able to resume it through the mobile app or offline.
"For example, now with our omnichannel offering, in the lease renewal process, customers could visit the front office to submit their documents and choose to make an online payment later using the mobile app," says Roushdy.
A true seamless omnichannel platform would not have been possible without digital signatures and payments. "We have integrated UAE PASS digital ID and digital signature service provided by Smart Dubai government into our application for our individual customers. If a customer needs to send the contract for signing, he can do so through the app by using the digital signature option. We were the first mover in the market to integrate with this innovation in the UAE as of today."
UAE Pass is the only national digital signature in the country, allowing customers to enroll themselves using Emirates ID and sign contracts digitally.
Another key priority for Dubai AM was the Salesforce Transformation with the objective of improving lead conversion across channels such as brokers, online, front-office and back-office. The company expanded from the existing traditional channels such as call centre, Walk-in and Website to new channels such as social media, third party real estate aggregators and so on.
Brokers and front office were equipped with customer 360 views through the implementation of CRM that improved conversion prospects. Lead scoring was carried out to identify leads with a high likelihood of conversion who were assigned a score for prioritising the marketing response. Data from leads originating from various channels was leveraged to build marketing campaigns and target leads effectively with the help of digital platforms – Oracle Data Management Platform (Bluekai) and marketing automation platform (Eloqua).
Roushdy adds, "Customer adoption has been great, especially during COVID-19. We witnessed increased adoption for the digital platform from 14% in January to 44% in May, our online lease renewals jumped to 64% in just a few months while WhatsApp Chatbot managed 87% of customer inquiries without the need to be transferred to an agent.
The entire program was completed in less than 18 months.
SPEARHEADING DIGITAL INNOVATION
According to Roushdy, Dubai AM's management was keen to create its digital presence in the market, and he was brought in to lead the program, based on his years of experience doing similar initiatives in other sectors. He played a critical role in crafting a digital customer engagement platform under one program.
Roushdy and his team began liaising with Smart Dubai and attended several meetings to be a part of its blockchain project as well as of UAE Pass. Roushdy notes that he started the journey with them when the UAE Pass initiative was only a concept. "We were the only property company in the meetings, whereas most of the other firms involved were from the finance sector. When they said the innovation was available and ready, we immediately became a part of it.
"We were able to gain Smart Dubai's and Dubai Land Department's (DLD) trust to be the first property company in the city to integrate digital signature, promote UAE Pass and work with them as a part of its Dubai Now initiative," he explains.
From the very beginning, Roushdy was convinced that this was the right solution to undertake.
"I could see that it was the future. You cannot do any real work without having the ability to do digital signing and digital payments," he says. "This is the best time to be a part of this transformation, and I convinced our stakeholders on this way forward."
This wasn't as difficult as the Dubai AM CEO and top management were very supportive and clear on their objectives of becoming a digital leader. "Digital is the future. Dubai AM's leadership team recognized the need to transform customer experience and improve internal efficiencies in their operations to set the company on a high growth trajectory. It also aspired to contribute to Dubai's vision of becoming the happiest city on earth through the use of smart technologies and processes," concludes Roushdy.