Bluarrows launches digital transformation solutions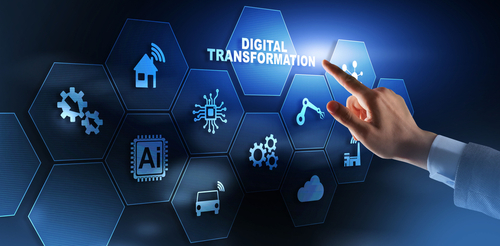 Dubai-based Bluarrows Marketing has partnered with two global digital transformation solutions companies to launch cutting-edge Artificial Intelligence (AI)-backed customer engagement and employee monitoring and productivity tracking solutions in the Middle East market, starting with the UAE.
Both the solutions – the cloud-based Purplecloud.ai platform from Silicon Valley-based Purplegrids and the employee monitoring and productivity solutions from the US-based Handdy, will together help Middle East enterprises enhance digital transformation, Bluarrows said in a statement.
"Both Purplecloud and Handdy are being launched in the backdrop of the COVID-19 pandemic which has brought digital transformation and productivity efficiency to the fore coupled with finding a prudent balance between investment and RoI in an overall stressed economy," said Rajesh Menon, Director of  Bluarrows.
Purplecloud.ai which specialises in conversational computing, including with the help of chatbots, can be deployed across diverse business verticals and allows rich customer engagement across a variety of interfaces such as social media, native apps and websites. It can also be tailor-made for enterprises of all sizes allowing scalability.
Purplecloud facilitates all key enterprise functions such as automation of engagement through AI, sales acceleration, and lead generation as well as reporting and analytics for end-to-end business insights, said  Santosh Kumar, COO of Purplegrids.
The solution is multichannel and comes with a unified dashboard.
Handdy is an all-in-one solution that combines employee monitoring, time tracking and productivity analytics, all of which can be accessed and managed from a single dashboard, said Palani Kumar, COO of Handdy.
All Handdy features can be accessed at a single price and one software solution monitors employees and manages timesheets. It is suitable for all businesses across verticals and helps enterprises get a good grip on work factors related to the employees that can have a potential impact on productivity. The solution is GDPR-compliant and abides by data privacy and confidentiality laws as well.