Blueprint for success
With a cloud-first strategy, Precision Group is digitally transforming its business to gain a competitive advantage. Jayakumar Mohanachandran, CIO of the company, talks about how he is seizing the opportunity offered by disruptive technologies.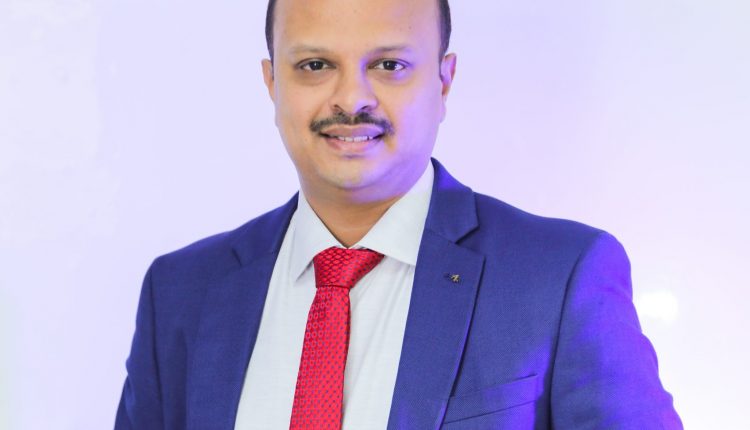 What was the business case for your digital transformation push?
Precision is a 36-year-old company, and we manufacture engineering goods, which are predominantly dies and tools. We were running on a legacy system for about 25 years, and as recently as three years back, we started thinking differently because we had a lot of issues when it came to our competitiveness in the market. This actually pushed us to do a study, which was done by KPMG, who told us that we needed to do a digital transformation of the business and change our aging platform because it was too old to adopt any of the emerging technologies.
KPMG set our digital transformation roadmap, and then we started evaluating different vendors. We were worried about our processes, which were quite old. How to do a business process re-engineering along with the implementation was the question, and we narrowed down our choice of the vendor to SAP and Oracle. Being a manufacturing company, we were naturally inclined towards SAP, but what tilted the scale in favour of Oracle was the fact that we'd to move ahead in this whole journey as fast as possible.
KPMG recommended that the cloud would be one of our biggest enablers and if we wanted to go faster, that would be an ideal choice for us. Then again, we started evaluating the various cloud offerings from vendors and zeroed in on Oracle because they have all the products and services that we required in the cloud.
How long did it take you to implement the cloud ERP?
 So, starting from the initial discussion, it took about a year to finalise the product. After we kicked off the project after finalizing the vendor, it took us exactly nine months to roll it out. It was a big bang approach. We started in September 2017, and we finished in May 2018. In nine months, we went live on almost 18 core cloud modules, and now we have about 24 cloud offerings.
What are the benefits that you are seeing?
One of the things which we see right now is that in any of the companies, particularly in the manufacturing industry, it takes time to bring in any change. And it takes time for them to understand the benefits of the system and things like that. Being on the cloud, from day one, we got a lot of advantages. We could get a lot of analytics from the get-go.
That was something new for us because whenever we do any implementation, it takes time for the system to get stabilised, and then it takes time for the BI to come on top of that. It takes months or years to get the right analytics. So this was, like, from day one, everybody has got a dashboard, and it fundamentally changed the way we work.
How about personalisation? Are you able to do the customisation on the cloud?
Certainly, Oracle or any cloud provider for that matter offers customization, which is the platform as a service, and we also have that. But when we started this whole journey, one of the agenda which we set out to the entire management team and the process champions was to go as vanilla as possible. This is because going on the cloud, doing a lot of customisation, and defining the same set of processes in the new system will not allow us to scale. So we wanted to reinvent the way in which we do things entirely.
It was a complete top-driven project where the management was fully involved, including the CEO, who was the project sponsor. We had a very rigorous mechanism of reviews, in terms of monthly sharing committees and bi-weekly change management meetings, and we evaluated everything to make sure that we were going in the right direction.
Which stage of the digital evolutions has your company reached now?
We did this in two phases. The phase one was the platform migration, which was completed in nine months. The stage two was more around the edge modules such as maintenance, planning central and analytics cloud services. We completed phase two last year. We have completed the entire implementation and the system is stabilized.
Currently, we are in the phase of trying out emerging technologies such as RPA, blockchain, and IoT. One of the interesting projects, which we are currently on within Precision, is a smart factory. We are looking at a solution where we can automate the entire shop floor.
What are you going to use RPA for?
The use cases which we are evaluating are for HR and finance. We are taking a different approach to this. We are starting with a workshop scheduled for the end of January and will have all the leadership and mid-management team participating. They will build the use cases for Precision. We are going to build an automation pipeline for Precision as a strategy for the next year or two. And then, we will clearly allocate these projects in phases.
How about blockchain? 
Oracle is doing a lot of big projects on the blockchain. And one of them, which you might have already heard, is a honeybee project. You can track a product, which is honey, right up to the farmer. This sounds very interesting for us because, for us, intelligent track and trace within our supply chain is something very essential.
You are on this digital transformation journey now. What is your destination? 
 We want to transform Precision as a completely technology-driven organisation. The whole idea behind this transformation exercise was to increase our competitiveness and sustainability. The disruptive technologies are going to bring a lot of changes, and if we are not able to capitalize on that, that will be a loss for us. We are trying to understand which of these technologies can bring in maximum benefits to the manufacturing industry, and we are trying to cash in on that. It's just a matter of plugging in those technologies at the right time because we have the right platform for it now.
Watch the related video here: