du to offer eSIM service for consumers and M2M devices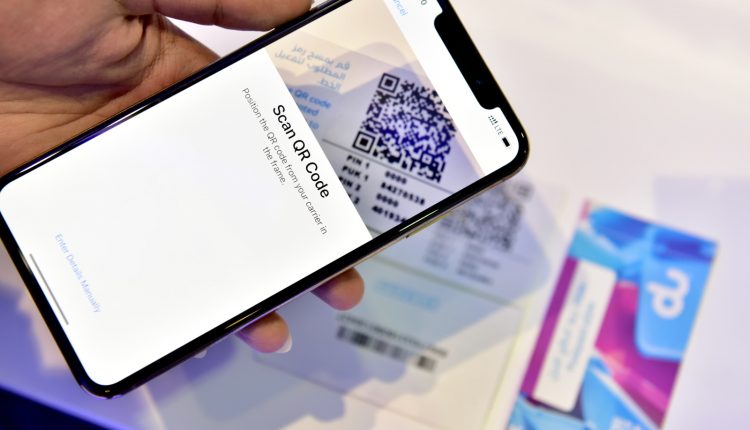 The UAE telecom service provider du has announced an agreement with Munich-based Giesecke+Devrient Mobile Security, to offer its AirOn eSIM Management Solution to du. As a result of the agreement, eSIM will soon be commercially available for consumers (watches and smartphones) and M2M devices. This was announced and demonstrated on the sidelines of the ongoing GITEX Technology Week. With this development, du claims it will become the first telecommunications service provider in the Middle East region to offer eSIM services to its customers over smartphones.
Saleem AlBlooshi, Chief Infrastructure Officer, Emirates Integrated Teleocmmunications Company (EITC), said: "We are constantly innovating and developing our products and solutions portfolio to simplify and enhance the lives of our customers by leveraging the latest technologies. Individual and enterprise customers increasingly rely on multiple devices for myriad reasons and with eSIM, it's a much more simplified experience. We believe that eSIM will accelerate the growth of IoT and M2M in the UAE by providing a single de facto standard for remote SIM provisioning."
Once available, consumers will appreciate the simplified user experience and benefit from eSIM services, such as shorter time required to connect a device to the du network. Also users can expect an overall simplified handling and more reliability since the eSIM is embedded in the device itself. Additionally, eSIM technology has clear advantages also for du itself as a telecom service provider as it opens up new business models. Key benefits include connecting to different implementations of IoT and M2M for consumer and enterprise devices, and cost reduction for logistics and handling of legacy SIM cards. Therefore, du is now equipped to allow remote subscription provisioning of eSIM subscriptions to eSIM devices based on AirOn, the eSIM management solution developed by G+D Mobile Security.
"This collaboration with du marks our growing presence across the Middle East. From our experience, the consumer market is the most significant driver for eSIM and IoT," stated Ali Sabetian, Managing Director of G+D Mobile Security. "We are pleased to be selected by du, one of the most forward thinking telecommunications companies in the region and we are certain that our partnership will enable du customers to reap the benefits of this new technology. With our platform, operators can be more agile and scale quickly to the need of the IoT."