Huawei launches new ARM-based chipset and server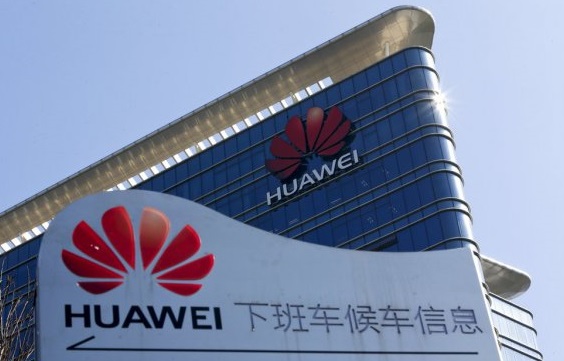 Huawei has launched an ARM-based CPU called Kunpeng 920 which it says is the highest performance chipset in the industry. The announcement comes at a time when China is pushing to enhance its chip-making capabilities and reduce its heavy reliance on imports, as per Reuters' reports.
Huawei derives the bulk of its revenue from selling telecommunications equipment and smartphones and is now seeking growth avenues in cloud computing and enterprise services.
Huawei has also released its TaiShan series of servers powered by the new chipset, built for big data, distributed storage and ARM native applications. The latest 7 nanometre, 64-core central processing unit (CPU) is designed to provide much higher computing performance for data centers and slash power consumption. At typical frequency, the Kunpeng 920 CPU scores over 930 in the SPECint Benchmarks test, which is 25% higher than the industry benchmark. At the same time, power efficiency is 30% better than that offered by industry counterparts. Kunpeng 920 provides much higher computing performance for data centers while slashing power consumption.
Kunpeng 920 integrates 64 cores at a frequency of 2.6 GHz. This chipset integrates 8-channel DDR4, and memory bandwidth exceeds incumbent offerings by 46%. System integration is also increased significantly through the two 100G RoCE ports. Kunpeng 920 supports PCIe 4.0 and CCIX interfaces, and provides 640 Gbps total bandwidth. In addition, the single-slot speed is twice that of the incumbent offering, effectively improving the performance of storage and various accelerators.
Huawei has also released three new servers in its TaiShan range which use the Kunpeng 920, with specific models for storage, high density deployment and balanced usage. The TaiShan servers are built for big data, distributed storage, and ARM-native application scenarios. The ARM architecture is best suited for these scenarios with advantages in many-core and performance per watt. TaiShan will enable computing platforms with high performance and low power consumption for enterprises.
"Huawei has continuously innovated in the computing domain in order to create customer value. We believe that, with the advent of the intelligent society, the computing market will see continuous growth in the future. Currently, the diversity of applications and data is driving heterogeneous computing requirements. Huawei has long partnered with Intel to make great achievements. Together we have contributed to the development of the ICT industry. Huawei and Intel will continue our long-term strategic partnerships and continue to innovate together," said William Xu, Director of the Board and Chief Strategy Marketing Officer of Huawei.
"At the same time, the ARM industry is seeing a new development opportunity. The Kunpeng 920 CPU and TaiShan servers newly released by Huawei are primarily used in big data, distributed storage, and ARM-native applications. We will work with global partners in the spirit of openness, collaboration, and shared success to drive the development of the ARM ecosystem and expand the computing space, and embrace a diversified computing era."