Huawei MEC solution wins at Edge Computing Congress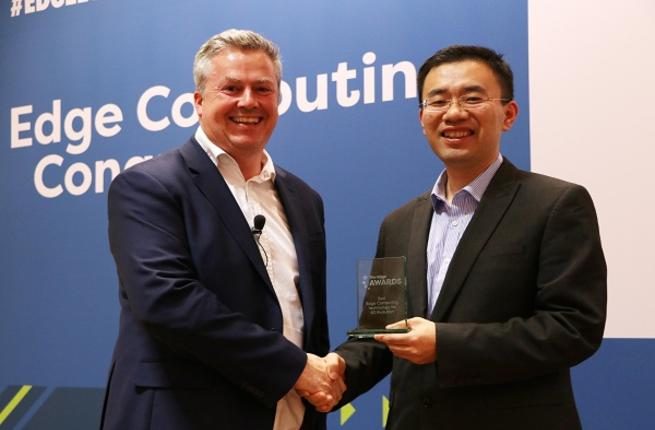 The Huawei MEC solution was recognized at the Edge Computing Congress for 5G architecture innovation, deployment practices, and application exploration with the award for "The Best Edge Computing Technology for 5G Evolution" in 2018.
According to the company, this solution deploys applications, content, core network service processing and resource scheduling functions at the network edge, close to the radio access network. This makes the Huawei MEC an indispensable platform on 5G networks. This solution provides reliable and optimal service experience by leveraging local service processing and collaboration between applications, content, and networks. The Huawei MEC solution can be used in a wide variety of 5G scenarios, such as autonomous driving, AR maintenance and telemedicine. It can be flexibly deployed in hotspot areas such as enterprise campuses, stadiums, and CBDs.
Yu Haitao, Vice President of Huawei Packet Core Network Product Line, commented on the award: "It is a great honor for Huawei to win this award at the Edge Computing Congress. As the promoter of the MEC industry and the pioneer of 5G technologies, Huawei has integrated the MEC and 5G technologies into products and accelerated MEC development through 5G pilot networks and new service deployments."
Huawei MEC solution has been adopted by operators globally and is currently deployed in multiple countries and regions, including China, UAE, Spain, Portugal, and Thailand. At this Edge Computing Congress, Huawei MEC solution also helped China Unicom win "Recognition of Operator Innovation and Progress in Edge Computing" award.