Saudi's Hoshan Holding migrates to SAP S4 Hana Cloud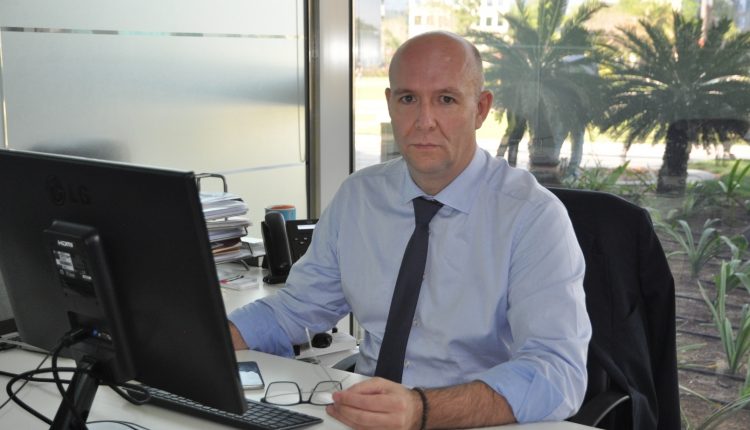 Seidor, a global system integrator that provides SAP Consulting services, has announced that Hoshan Holding has become the first Saudi company to implement SAP S4 HANA for Public Cloud. The group will also integrate SAP SuccessFactors and SAP Cloud for Real Estate, to digitally transform the company's capabilities and offerings in Saudi and the United Arab Emirates (UAE).
The latest ERP solution from SAP, SAP S4 HANA is a next-generation business suite with built-in artificial intelligence (AI), that will empower Hoshan Holding employees to capture every opportunity, while optimizing business functions across the entire enterprise. SuccessFactors will allow coverage of the entire talent-acquisition lifecycle from onboarding to offboarding, and SAP Cloud for Real Estate will turbo-charge the company's asset management and insights.
Among the many benefits Hoshan Holding will reap from Seidor's integration of next-gen SAP solutions into its technology stack is the "significant lowering of cost of ownership", which was cited by Khalid AlBabtain, Board Member, Hoshan Holding, as a major impetus in selecting a cloud solution.
"For many years, we ran our core ERP on SAP ECC," he said. "While the solution met all our business needs, we felt there was a need to move to a more simplified, standardized and agile environment with an enhanced UX and, at the same time, migrate to the cloud, which reduces our cost of ownership. SAP S4 HANA Public Cloud solution also requires less implementation time, delivers global standard processes, provides a more coherent roadmap for future solutions, demands less maintenance, and reduces other costs, such as hardware expenditure."
"With SAP ECC soon reaching end of life, all roads lead to SAP S4 HANA. Organizations have several migration options available but unfortunately most businesses in the region are either not aware of all the options or are unsure of which strategy would be best suited for their business," said Ignacio Ruiz de Equilaz, Managing Director, Seidor MENA. "In this respect Hoshan Holding serves as an excellent example of an organization that has worked closely with Seidor and taken the step of migrating their core business systems to the SAP cloud, realizing unprecedented leaps in their agility and the speed at which they can innovate—vital capabilities in the new global digital economy.
Hoshan Group's SAP implementation roadmap covers its KSA headquarters, as well as branches in the UAE, Oman, Kuwait, Qatar, Bahrain, Kenya and Morocco. Phase 1 of implementation was conducted in KSA and UAE simultaneously, involving five separate company codes and 28 plants. SAP S4 HANA Public Cloud modules deployed were Finance, Sales Order to Cash, Procure to Pay, and Inventory. SAP Cloud for Real Estate and SuccessFactors modules included Payroll and Employee Central. A further six locations―Oman, Kuwait, Qatar, Bahrain, Kenya and Morocco—will follow in subsequent deployment phases.
"Hoshan Holding, in its search for a solution that delivered best-in-class industry processes and decision-making capabilities, found in SAP S4 HANA Public Cloud a robust, consistent, easy-to-use tool that optimizes daily operations and frees up employees to focus on the more intellectual parts of their jobs," Ruiz de Equilaz added. "This is digital transformation in action."
Hoshan Holding plans to continue its partnership with Seidor as it grows into new markets. The company also intends an expansion of its SuccessFactors implementation to include other talent-management modules.