UAE minister visits Artificial Intelligence lab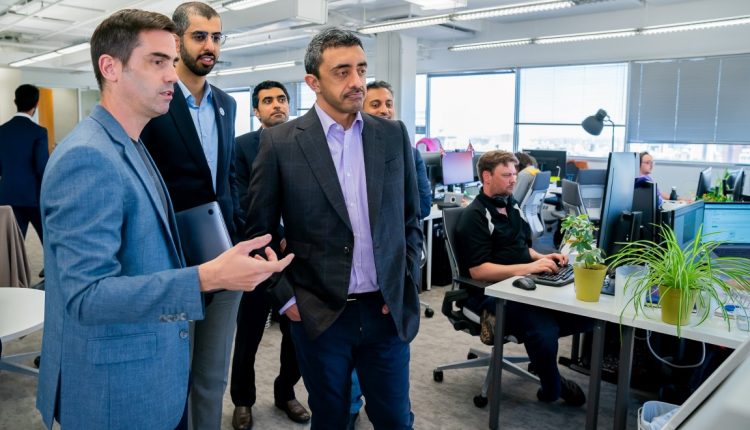 H.H. Sheikh Abdullah bin Zayed Al Nahyan, Minister of Foreign Affairs and International Cooperation, has visited the headquarters of 'Element AI', a Canadian artificial intelligence company, within the framework of his official visit to Canada, WAM reports.
H.H. Sheikh Abdullah was accompanied by Dr. Ahmad bin Abdullah Humaid Belhoul Al Falasi, Cabinet Member and Minister of State for Higher Education and Advanced Skills, Omar bin Sultan Al Olama, Minister of State for Artificial Intelligence and Fahad Saeed Al Raqbani, UAE Ambassador to Canada.
Sheikh Abdullah was briefed on the company's mission and its most prominent programmes, and lauded its work in AI research and development. Element AI was founded in 2016 by leading AI researchers in Montreal, and is pioneering an 'AI-First World' by turning the world's most important AI research into transformative business applications.
The UAE Minister also expressed the UAE's interest to strengthen cooperation with the company, especially in light of the UAE having established a ministry dedicated to the field and its adoption of a national strategy for AI.
Canada's artificial intelligence companies – including Element AI – offer a wide range of opportunities for UAE collaborations which will also help it boost its AI projects through knowledge sharing and investing in the latest technologies and tools.