Powering digital transformation in data centres
Dalia El Hendy, VP Secure Power, Gulf Countries at Schneider Electric, on why we need to change the way we think of data centres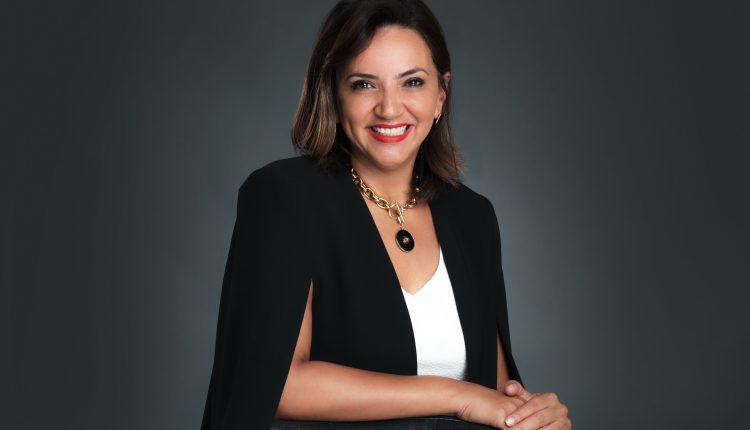 Digital transformation — or the widespread adoption of digital technologies to disrupt business models, create efficiencies, and enhance the customer experience — is reinventing core aspects of human existence, from homes to industry, buildings to the cloud, and beyond. The digital transformation of energy management and automation lies at the core of this journey, enabling the emergence of a new landscape of energy, a paradigm shift for the industry, and a revolutionised experience.
In fact, digitisation is reinventing the way we produce, distribute, and use energy. According to research by Arizton Advisory and Intelligence, the UAE and Saudi Arabia will each witness cumulative addition of around 170 MW of power capacity between 2020-2025. On the other hand, Saudi Arabia, the UAE, and Turkey will contribute to around 70% of data centre investment in the Middle East by 2025, up from 55% in 2019.
Most data centre facilities in the Middle East are located in populous countries such as the UAE, Saudi Arabia and Turkey, which have strong fibre connectivity. Geographically, the UAE and Bahrain have witnessed sizable investment in data centres compared to other countries in the Middle East. Being oil-exporting hubs, the countries are the most sought-after location for data centres and the UAE leads the market in terms of functional data centres and future expansion plans.
The demand for cloud computing, big data, and IoT technologies is likely to emerge as a prominent driver for data centre development in the Middle Eastern region. However, the power requirements of IT physical infrastructure, from cooling to back-up power systems, are increasingly eating into budgets — cooling alone can account for 40% of the data centre's total costs.
Data centers operated in Middle East countries do not support the use of free cooling systems. The Middle Eastern data centres market is adopting water-based cooling systems. The direct liquid cooling and immersion cooling solutions are likely to emerge in the market through the deployment of Artificial Intelligence and Machine Learning workloads in IoT and big data environments.
Globally, a widely cited forecast predicts that by 2025, the information and communications technology industry's electricity consumption will balloon to 20.9% of the entire global total, and thus account for 5.5% of global greenhouse gas emissions.
In contrast to these concerning projections, successful cases of digitally transformed data centers are emerging around the world. This new breed of data centre, whether a cloud/colocation provider or an edge site, can deploy 20% faster with modular infrastructure. In the MENA region, the UAE, Bahrain, and Qatar are the largest markets in terms of colocation data centers. The market is expected to witness increased training and development activities on installation and commissioning services for data center facilities by organizations such as the Uptime Institute and government-backed foundations in the UAE and Saudi Arabia.
In terms of operation, stories such as China Unicom's paint a hopeful picture of what is now possible. In two of their hyperscale cloud data centres, totaling over 600,000 square meters, they have achieved 99.999% uptime while cutting operational costs by over 30%. This ability to do more computing with less cost was made possible through an integration of supervisory software, cloud analytics, and on-site expert support.
Another story from the infrastructure sector demonstrates the power of coupling energy management and automation. Puget Sound Energy, a utility company in Washington state, digitally enhanced their data centres' automated intake processes and integrations, which reduced their total server rack needs by 33%. This reduction created a virtuous cycle in which more efficient IT management lessened energy needs and CapEx while still maintaining Tier 1 and 2 availability.
In the MENA region's commercial and industrial sector, the digital transformation race is on, with companies adopting Industry 4.0 technologies in an effort to increase quality and productivity, and to more quickly respond to customer demands. To compete, companies need to deploy reliable, secure edge computing capacity, a requirement that a micro data centre infrastructure is well-suited to meet.
Government initiatives to build smart cities will likely increase the deployment of edge computing in the Middle East. Smart city initiatives in countries such as the UAE and Saudi Arabia are further emphasising the importance of data in improving communication between cities, citizens, automobiles, electronics, and devices with the overall smart city infrastructure.
Moreover, the growth in Artificial Intelligence and IoT will create the demand for edge computing and edge data centres. It is expected that IoT revenue in the Middle East may grow at an annual rate of over 15% by 2025, according to a report by Arizton Advisory and Intelligence.
Commercial and industrial firms in the region need local, edge data centers to support their Industry 4.0 and digital transformation efforts. Hyperconverged infrastructure is ideal for edge data centers, especially when delivered in a micro data centre enclosure that also includes all power and, if necessary, cooling components.
By expanding digital transformation across buildings, data centers, industry, and infrastructure, we can together create a more efficient, reliable, safe, and sustainable world.