Huawei, Eros Group to distribute IdeaHub series in the UAE
The productivity tool for smart offices bundles intelligent writing, High Definition (HD) video conferencing and wireless sharing to enable collaboration and boost productivity for UAE enterprises.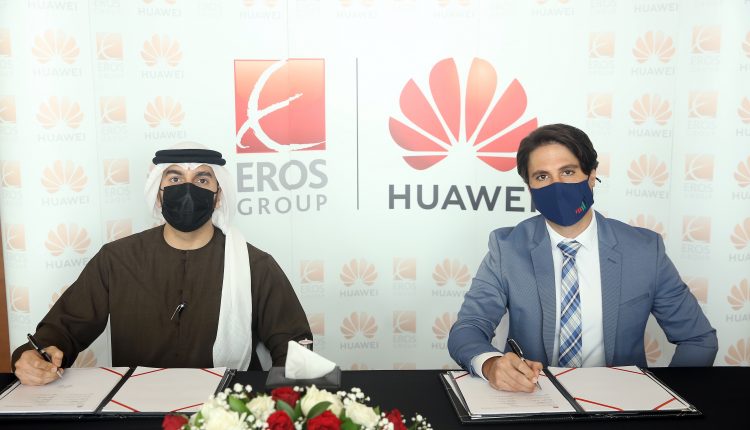 Huawei has signed a partnership agreement with the Eros Group, appointing them as the distributor for the Huawei IdeaHub series in the UAE. The agreement was signed at an event in the Intercontinental Festival City in Dubai in the presence of senior officials from both organisations, system integrators, resellers, and customers.
The Huawei IdeaHub can create an all-scenario smart office for the cloud era, and boost production efficiency for enterprises. It is an innovative productivity tool that integrates multiple functions to create an intelligent endpoint for users. Features include intelligent handwriting, 4K wireless projection, video conferencing, and the open Android AppGallery, making it an ideal addition for collaborative spaces, such as meeting rooms, executive offices, and more.
Differentiated from other Interactive Flat Panel Displays, Huawei IdeaHub cares most about user experience. By featuring the 35ms lowest writing latency and intelligent recognition capability, it enables the smoothest writing experience. AI technology is comprehensively adopted to develop features such as virtual Acoustic Baffle, auto-framing, and voice tracking. Therefore with 20 kHz full band audio, and an array of 12 microphones embedded, it picks up human voices during a video conference in a radius of 8 meters crystal clear and accurately locate the source of the speaker with precision of half degree.
The IdeaHub has received the Red Dot Award 2020 because of its sleek, contemporary, user-centric design.