A new vision
Global Shipping and Logistics boosts supply chain agility with smart augmented reality glasses in its warehouses.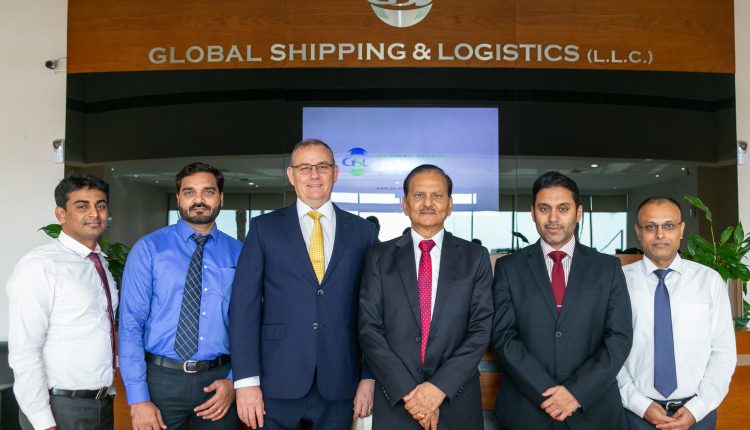 Global Shipping and Logistics, one of the leading 3rd party logistics providers in the UAE, is adapting smart augmented reality glasses to enhance its supply chain operations. More than a hundred businesses choose GSL for the safekeeping of thousands of their brands and products, requiring millions of transactions that GSL manages with accuracy.
"Thanks to pick-by-vision operations, GSL has been able to improve its turn-around speeds to complement its already high-efficiency standards," says M.N. Chaturvedi, CIO of the Al Shirawi Group – Oasis Investments Company.
GSL, which started its operations in 1975 as an in-house shipping service provider to the Al Shirawi group, grew into a complete one-stop third-party logistics provider with the addition of logistics services to its portfolio in 2005. Today, GSL offers logistics services through its warehouses in Dubai Investment Park and Dubai Industrial City, totaling 2.8 million square feet of world-class facilities.
With over 600 trained logistics specialists, GSL provides a wide array of services for its clients including freight forwarding, customs clearance, transportation, warehousing, value-added services, and distribution. It supports multiple business verticals including FMCG, retail, food and beverage, e-commerce, pharma, and veterinary. GSL is the UAE's first custom-bonded 3PL operator outside the free zone and also the only mainland 3PL pharma licensed company in the country.
Running on Lean Six Sigma principles, GSL, like all Al Shirawi group companies, has adopted a best-of-breed approach in building its facilities and infrastructure, including its IT. This helps to provide clients with complete visibility into their supply chain and measurable service points that are of the highest quality.
Recently, GSL has introduced pick-by-vision into its mega warehouse in Dubai Industrial City, which opened in 2017. "We implemented voice-activated smart AR glasses in GSL's warehouse picking operations to eliminate traditional processes and improve efficiencies. It acts as a collaboration and productivity tool," says Chaturvedi.
Earlier, during the order fulfillment process, warehouse staff had to go around the floor with bulky RFID barcode scanners, which was susceptible to human errors. "Workers had to pick up items, type in quantity and wait for the delivery order to be printed out for shipment. We realised this manual process was time-consuming and did a pilot project with pick-by-vision. Now, GSL's workers use Smart AR glasses with voice prompts to do what we call 'vision picking' – scanning an item code by just looking at it," explains Charturvedi.
"With computer-generated input, we do the whole pick, load, and shipping process hands-free, which saves us 40 percent in time. It has also helped to increase the visibility and traceability of inventory on the warehouse floor," says Frank Courtney, COO of Global Shipping & Logistics.
GSL's IT team swiftly integrated pick-by-vision with its warehouse management system, and in the process, has developed its own IP. "Now, we have a template solution that we can offer to other logistics providers looking to deploy Smart AR Glasses as a tool that can ease workflows. We are also planning to take it out of the warehouse and develop applications for physical security and facilities management and extend it to other group companies. We see several other use cases as well," says Chaturvedi.
The GSL IT team also plans to integrate smart AR glasses with electronic maps. "This will would help us give our workers precise directions to the physical location of pallets and remotely instruct them as to what item should go to which bin," says Courtney.
He adds: "Going forward, at GSL we are gearing up to introduce drones within the warehouses as part of digital inventory management and replace linear barcodes with QR codes to streamline operational efficiencies. What sets us apart from the competition is the cutting-edge technology we use, and we believe drones will be able to do inventory control with more accuracy."