DAMAC: Powering Transformation
Contributing editor Janees Reghelini caught up with Jayesh Maganlal, Chief Information Officer, DAMAC Properties, to discuss emerging trends in PropTech and how the real estate giant is staying ahead of the game through innovative technology assets.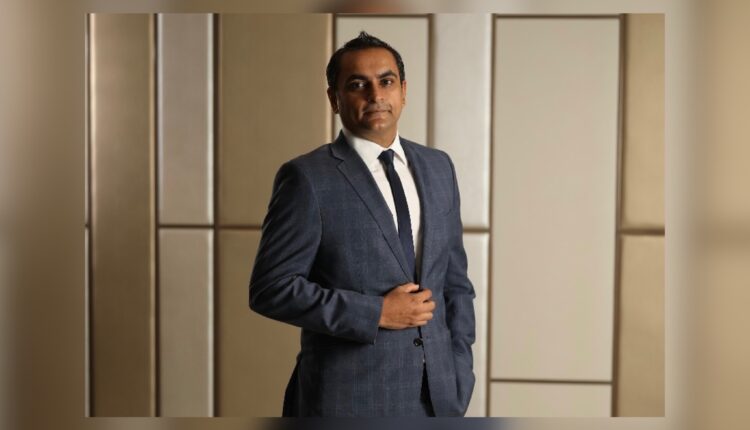 Building a digital business is now a mandate across all sectors. For example, the aftermath of the pandemic has propelled the regional real estate sector to double down on digital initiatives to meet customer expectations and deliver seamless services.
Jayesh Maganlal, Chief Information Officer, DAMAC Properties, says that technology needs to be an integral building block for real estate businesses to thrive in the new normal.
"The regional real estate market has always remained competitive and attractive to global customers. Over the past two years, we have seen COVID-19 causing significant disruption leading to both – the sector's decline and growth in a short period. This has put immense pressure on businesses to swiftly change their operational direction to one governed by technology," he says.
Elaborating on the recent trends in PropTech, the DAMAC chief notes that during the pandemic, the agility of real estate companies was put to the test, leading to a quantum leap of digital transformation and adoption in all areas of the industry. Companies realised that they need to efficiently serve their customers without any disruptions on all platforms and simultaneously be equipped to cater to surge in demands. This has led to a renewed commitment to digital investments.
"Besides setting up various digital touchpoints, we have seen an increase in the usage of Augmented Reality (AR) and Virtual Reality (VR) to enhance customer interactions. These technologies have enabled digital property walkthroughs, site tours as well as snagging before handovers. Even developers and construction firms are using these technologies for site inspections."
He adds that another growing trend that has emerged is the higher usage of virtual assistants, reinventing how customer interactions are done through various collaboration tools and conversational AI chatbots.
"We have also observed an uptick in data-driven decisions when it comes to development, sales, revenue optimisations, and investments," he explains. "Additionally, newer companies are deploying technologies like digital twin for facility management, enabling improved preventive maintenance. We've also witnessed a rise in new concepts for property and asset management solutions. Finally, another notable trend is the uptake of companies leveraging clean technology to reduce environmental impacts."
Operating in the region for almost two decades, DAMAC Properties' digital transformation journey began two years ago with the DAMAC Living app.
"We were one of the first companies in the UAE to create an easy and delightful home ownership process. Exclusively designed for DAMAC property owners and tenants, DAMAC Living offered an easy way to manage all aspects of owning or renting a property through a single convenient app," he says. "The thought process behind creating this app was to save our customers valuable time and offer a better experience by using a variety of combined services, to give them updates on what's happening with their properties."
While this was the initial intent, over time, the company started evolving and enhancing the customer experience on the app. "Today it is not just a community management app anymore. We are working towards a single solution for all customer touchpoints at DAMAC, right from when the customer shows interest in our property to when they start residing in them."
Maganlal highlights that through the app, the company seeks to continue to engage and interact with customers while they stay in DAMAC communities.
"We aim to be closer to our buyers and residents and offer them an enhanced customer experience for all their needs with a single touchpoint via our digital platform."
More than engagement, the DAMAC Living app also allows customers to do a variety of tasks – from online payments, booking community amenities to availing a host of online services for request management – effortlessly and quickly.
Maganlal adds, "We have seen tremendous customer response for the app. In today's age, especially after COVID, everyone is receptive to interacting through digital channels."
DAMAC employs many advanced technologies for its customer-facing areas and for enhancing its revenue and internal systems, increasing efficiencies, and boosting productivity.
"We are building our capabilities to support our customers from anywhere at any point of time, without any physical limitations of asset or people. We want to embrace the next level of automation, which is hyper-automation, where we will integrate Robotic Process Automation (RPA) tools. This will include having a standard RPA while also leveraging AI and machine learning to get them working together in perfect harmony."
The company is looking to automate complex business processes to build holistic experiences for its customers and employees.
"It is all about rebuilding the foundation across all the technology stacks. In today's competitive landscape, speed and agility is the name of the game. This is why we want to ensure that we future-proof our systems to keep pace with the evolving market. To do that, we have to continuously examine the processes that we've built to re-engineer them and build a robust integration layer. This will help us to implement new technologies and to build on technologies that we have."
According to Maganlal, at DAMAC, they consider every day as "day one," describing their efforts toward innovation as relentless and their journey to digital transformation endless.
"This continuous journey of transformation can be difficult when it comes to business, but it's not impossible. We continue to question the status quo, drive innovation, and discover where the opportunities are, and we've seen some positive results come out of it. We look forward to growing as a digital enterprise."