F5 Networks highlights the value of application capital
Brett Ley, Senior Director, Cloud Revenue and GTM, EMEA, F5 Networks, discusses how the firm assists customers to manage, access and protect their applications and data in a digital world.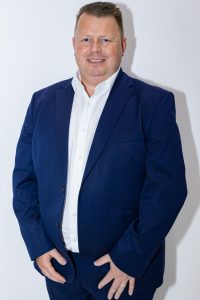 During the recently concluded GITEX Technology Week, F5 Networks highlighted its efforts around working with customers on their journey to the public cloud adoption of services as well as managing and safeguarding their application capital.
As enterprises navigate through an increasingly digital landscape, they are discovering that to truly succeed they must implement strategies to manage, access and protect their applications and data.
F5 Networks' Senior Director for Cloud Revenue and GTM for EMEA Brett Ley said, "At F5 Networks, we believe an organisation's most valuable asset is its applications and we call this as Application Capital. At GITEX, we have launched application security services with our customers. Through the recent NGINX acquisition, we are focusing on cloud-native workloads and jointly working with Microsoft and AWS in the region."
Ley added that today the way customers develop applications are creative and fast-paced.
"In order for us to keep up with this creativity and launch relevant services around it, we have to be agile in terms of how technology supports the blend of people and processes. F5 is constantly accelerating the launch of new cloud services and its technology applications into the marketplace."
With the recent launch of Microsoft and AWS data centres in the UAE and Bahrain respectively, F5 is working strategically with cloud providers and customers to ensure new services on public cloud platforms are available in a "fast, agile and secure" manner.
Ley confirmed that with data centres located in the region, there's a stronger desire and appetite within customers to move workloads onto the cloud.
"Simultaneously they want to ensure that they have the end-to-end security posture and operational model, which they have with F5, as well as make sure they've got the right controls in place to have visibility and control of their applications to maintain regulatory and compliance requirements as they have done in their traditional IT delivery models. Working with these customers have been key for us."
Going forward, Ley said there is a huge opportunity in terms of how applications are being developed and how they're going to be consumed in a cloud environment.
"This application environment is critical in terms of application capital," he added. "Our focus is to see how we can accelerate customers' journey to launch those new services and have them consumed in the marketplace."