GITEX 2019: Citrix Helps Customers To Synergise Business Objectives
Citrix is driving regional businesses to redefine the way they work in an increasingly digital environment. Taj El-Khayat shares highlights at GITEX 2019.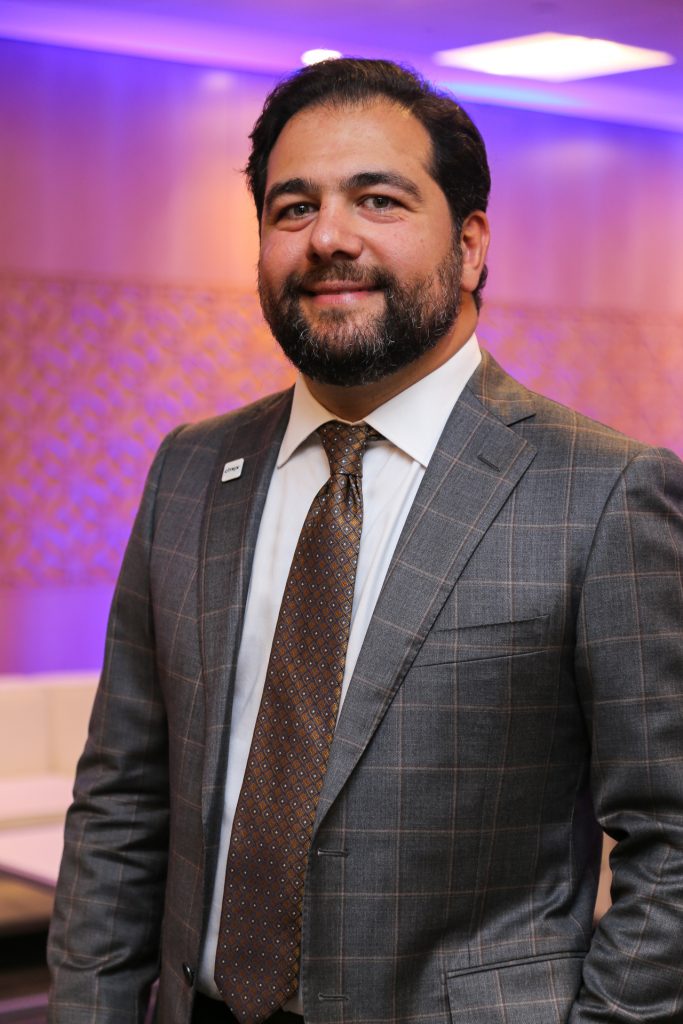 Taj El-Khayat, Regional Director, MENA, Citrix, says the firm is driving regional businesses to redefine the way they work in an increasingly digital environment. Speaking exclusively to CXO Insight Middle East, El-Khayat shares highlights at GITEX 2019.
What is Citrix focusing on at this year's edition of GITEX Technology Week?
This year we are launching our Intelligent Workspace, which is an evolution of our Digital Workspace that caters to enterprises and allows to have applications interact with them.
This coincides with our vision to reach 1 billion users globally by having our Digital Workspace and now with our Intelligent Workspace be the general-purpose way of how users do their daily work.
How is Citrix enabling the theme of the show – Synergising the mind and technology economy?
We need to make sure that the way the employees add value to their organisations and how organisations are working on finding the best digital environment for employees to do their jobs better, faster and in a more productive way basically coincides with the manner the business should perform.
We synergise with the objectives of the businesses and the way that employees will be able to add value and contribute on to the success of the organisation. In the past we would see organisations invest so much on applications without really taking care of the actual end-user and the experience they need to go through in order for them to conduct their business effectively. Low productivity eventually impacts the business. Customers have to make sure that their IT teams are not focusing on the problems that are catering on the endpoints. They should have their IT teams focusing on machine critical areas and functions. But when as a business, you do not allow them to do so and you keep making things more complex then IT teams will not be able continue to innovate and evolve.
We are assisting end-users to manage the way they flexibly and securely access data and applications through an intelligent platform that will reduce the challenges for IT teams and the complexity of the IT infrastructure. This way employees can become more productive and IT teams become more efficient and proficient on focusing on mission-critical areas, which will eventually impact business results. We have also seen that if employee productivity is not catered to or the employee experience is neglected, it has a direct impact on the bottom line. The 'synergy' we are looking at is – how do you make sure that corporate objectives along with business initiatives with the IT transformational projects as well as end-user experiences all tie in together.
Do customers understand the importance of future proofing their technologies?
The questions CIOs ask us now have drastically changed from what it was 18 months ago. Today they want to know the best ways to attract Generation Z and retain millennials. Their top concerns include how they can be prepared for mergers and acquisitions as well as how to increase their employee productivity. This wouldn't be the case in the past as it used to revolve around only technology aspects.
Discussions around employee retention, employee happiness, mergers and acquisitions readiness, compliancy and so on enable these CIOs to begin thinking actively on the way they would want to future-proof their whole organisation. And at Citrix, we empower these conversations.
How is technology rapidly becoming a business priority within organisations?
Today we see CEOs and CFOs with no background in technology educating themselves with the nitty-gritty of the IT domain. They understand the importance of technology for their business success. SaaS applications are growing fast and have seen an increased adoption rate. However, how do you leverage that experience in SaaS into getting an organisation to start placing their infrastructures, data and their legacy applications on the cloud? I believe the mindset of executives is becoming a lot more open now and the reason behind that is – they are realising that if they turn their backs on cloud, they are basically turning their backs on innovation. From this angle, we are beginning to see more and more CEOs and CFOs becoming technically savvy.