How Alhokair Fashion Retail is Cashing in on Cloud
Speaking to contributing editor Janees Reghelini, Mohammed Al-Enazi, CIO, Alhokair Fashion Retail, explains how the regional retailer ramped up investments to accelerate cloud strategies to deliver enhanced customer experience and better collaboration for employees with Google Workspace.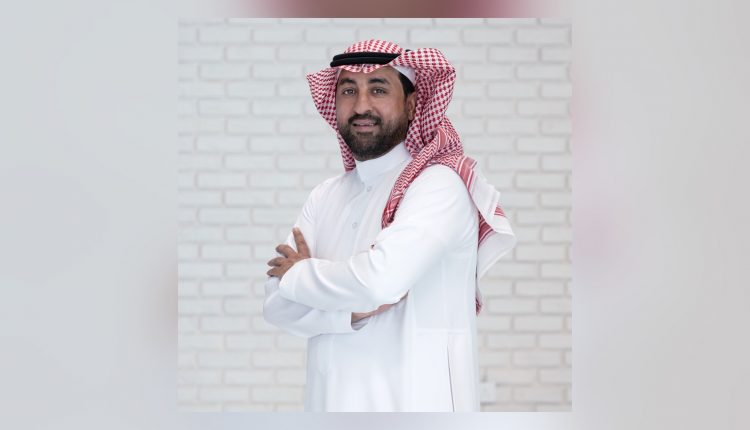 Customer and employee experiences are two fundamental aspects of any business, especially in the retail sector. Retailers have had to rethink their strategies in both these elements in the new normal by embracing cloud and digital-first technologies to meet evolving expectations.
Saudi Arabia-based Alhokair Fashion Retail was swift to identify the changes in the market and embarked on its cloud-led omnichannel strategy for both customers and employees early last year.
Mohammed Al-Enazi, Chief Information Officer at Alhokair Fashion Retail says, "The biggest pillars for success in any organisation are its employees and customers. It is essential to understand their expectations and serve their needs well.
"At Alhokair, we know the value of customer and employee experiences. We make sure to create satisfying and engaging experiences by investing in advanced technologies. We have designed a digital-focused omnichannel strategy for our customers. We do continuous research and use deep analytics to understand their requirements better and deliver on their expectations with speed and quality."
The retailer has also deployed a cloud-based customer experience platform to enhance customer satisfaction and deliver greater value. Besides a user-friendly website that houses a wide range of product portfolios, Alhokair has established multiple robust channels for quick and easy customer engagement, such as calls, emails, chatbots, and social media platforms. The company is currently in the process of deploying an advanced CRM solution as part of its digital transformation strategy.
He adds, "As a fashion retailer, we have unreservedly adopted a cloud-first strategy and are moving successfully towards realising our digital transformation goals. As part of these efforts, we have decommissioned our data centre and are in the process of shifting to the cloud. We are also leveraging the benefits of Google Workspace solutions to promote enhanced collaborations and better experiences for our employees."
Alhokair migrated its old email server to the whole suite of Google Workspace with the help of its implementation partner, iSolutions, an information technology company that specialises in providing high-end, innovative technology solutions.
According to Al-Enazi, the retailer could move workloads without losing any data and with minimum customisations. "Our partner iSolutions played a key role in supporting us with the move to Google Workspace. They helped us increase bandwidth and assign multiple systems to speed up the whole process. We have a detailed evaluation process for selecting partners and iSolutions emerged as the ideal partner for Alhokair."
Alhokair was able to capitalise on the many advantages of Google Workspace, especially during the peak of the pandemic restrictions.
He says, "Our employees now benefit from accelerated data processing between departments. They can efficiently carry out their day-to-day work by leveraging the agility and flexibility of cloud rather than on-premise servers. Our finance teams are now using online sheets, speeding up the process and achieving greater productivity. Google Workspace is adding immense value to our company, especially for second-level users."
Al-Enazi emphasises that the biggest driver behind their shift to Google Workspace was the productivity and collaboration benefits it brings. "We assessed several other products in the market, but no other solution came close to Google Workspace in terms of its productivity and collaboration features."
One of the challenges when introducing a new system or software is getting the workforce to accept and get acquainted with it. However, Alhokair included change management as a part of its project plan when moving to Google Workspace.
Al-Enazi and his team did their due diligence and convinced the management of the immediate need to change its legacy systems for business growth and continuity.
"We engaged with the senior teams and demonstrated the advantages we would have with a cloud-based suite. We distributed handbooks, conducted detailed sessions for each department, and educated all our users to prepare them for the transition," he explains. "The trainings were conducted professionally under the supervision of our partner iSolutions. Our employees showed a positive response and high receptiveness as they discovered Google Workspace's unlimited benefits, especially its collaboration and high availability of employee data tools."
Google Workspace allowed Alhokair employees the freedom and flexibility to efficiently execute their daily tasks without being physically restricted to their desks in the office. They no longer had to print any documents to submit to managers and could easily share large files without dealing with the limitations of email attachments.
The next step in Alhokair's digital transformation is to complete the transition of its entire infrastructure and applications to the cloud.
"We will be a 100% cloud retailer over the next three to four months. Digital transformation is the top priority for our organisation. We have defined our IT roadmap based on this priority, and it includes incorporating more advanced technologies such as enhancing our IT service management (ITSM) and implementing analytics, AI, and RPA solutions," Al-Enazi concludes.