How Speed House Is Embracing The Digital Future
Contributing editor Janees Reghelini speaks to Saymaad Mansoor, Head of IT, Speed House Group, on how the 46-year-old firm initiated a digital journey that resulted in the complete overhaul of its existing systems and infrastructure, only to leverage unimaginable benefits and new avenues of opportunities.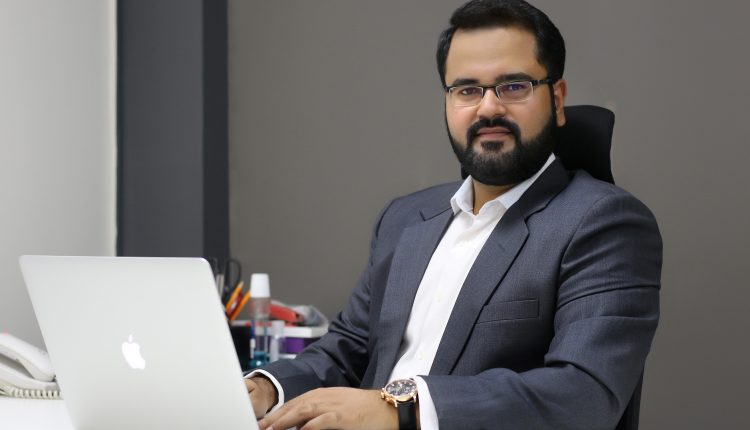 Right from its inception in 1974 in Ajman, UAE, Speed House Group has been serving the construction industry across the Middle East and North Africa. The company provides turnkey solutions and services in civil, infrastructure and contracting, modular buildings, container conversion, interior fit-outs and furniture, kitchen and bathroom pods, GRP/GRC, and lubricant trading. Commencing with just 50 employees, the company has grown its workforce to over 1200 today and boasts more than 500 customers across five continents distributed over 27 countries.
Having set up the business almost 50 years ago, the company's IT infrastructure was running on obsolete systems. This meant vendor support and updates for various operating systems and technologies were discontinued, resulting in huge security lapses, making the organisation highly susceptible to cybersecurity threats and attacks.
Embarking on a digital journey
Understanding the immediate need to make the shift to digital technologies, the company began to recruit experts in the field. So, when Saymaad Mansoor joined Speed House Group as the Head of IT, last September, he had his work cut out.
Along with his team, Mansoor identified three key pillars where the company had to undergo a complete overhaul in terms of infrastructure. This included collaboration between employees and various departments, accessibility to key information and security of systems and infrastructures.
Mansoor says, "There were many vulnerabilities that needed to be patched. We had assessed a long list of critical items that needed to be either updated or removed. Additionally, even systems that were not critical but still important had to be changed. The previous operating system, which was running all the company's data, business, critical applications – everything that was confidential – was no longer supported by the vendor. We were not going to risk losing everything we have because of these outdated systems.
"This led to the decision that we had to overhaul the complete infrastructure, including that of the data centre, and implement a new one, a mix of on-prem and cloud."
Over the past ten months, Mansoor and his team went about digitising Speed House Group's end-to-end business. The team upgraded the legacy operating systems, computer and network security.
"With an archaic operating system and an outdated antivirus, you cannot upgrade to the latest Endpoint Detection and Response (EDR) solution. If we were going to sign up with a managed EDR, unless we upgraded, the vendor would not be responsible for any kind of threats or attack within our network. In whichever way we viewed it, an overhaul was the only answer. The decision to embark on a digital transformation journey was based on clear, tangible benefits."
Ensuring that its whole workforce is communicating securely with both internal and external stakeholders, Speed House has also deployed a robust Email Threat Protection (ETP) solution from a leading vendor. The team worked with several technology leaders to migrate emails and server backups to cloud.
He explains, "If we were going to have a mix of on-prem network and cloud with the latest technologies, we had to upgrade our servers that were supporting legacy operating systems and outdated ERP. We could no longer have a core ERP application running on an aged-old framework from the 1990s. We moved to a next-gen ERP from a prominent provider."
Overcoming COVID-19 challenges 
Executing the whole project was especially demanding for Speed House as they were also faced with unprecedented challenges of the ongoing pandemic.
"While we had all the infrastructures and plans in place by February, the software implementation began in mid-March this year. The lockdown measures to control COVID-19 came into effect around the same time, resulting in unexpected issues," says Mansoor. "We all were forced to work from home. However, we took it as a challenge and an opportunity. Had it not been for the ongoing pandemic, we could not have implemented everything in such a short time."
According to the IT Head, the most challenging part was the "penetration of technology."
He says, "We had all these great products and solutions with the best features from leading global vendors. But how do we penetrate all these technologies into employees' computers, which were no longer available to us. It was extremely challenging to manage and install the whole implementation remotely.
"Additionally, we had to work through a lot of security protocols, we had to make many changes to install everything and then ensure everyone is trained on how to use it. It was even more difficult as we were dealing with a workforce that was barely used to responding to emails."
Adopting technology was another challenge – making the workforce understand that the move to digital technologies was to help them become more productive and establish solid business continuity plans. This was not an easy task considering the company, born in the 1970s, relied heavily on traditional methods such as Yellowpages, brochures, personal goodwill for marketing and finding new business.
"People are reluctant to use technology and the first reaction is usually resistance to any change. However, COVID-19 did not give us any other choice and compelled us to embrace technology in its full glory."
With work from home models now in place, employees had access to confidential corporate data from their homes on their personal devices.
"This was unimaginable just a few months ago," says Mansoor. "With data security, historically we had to look into Data Loss Prevention (DLP) solutions and ensure USBs are not connected to corporate devices. This was critical to ensure data was not going out or being shared with competitors. However, with remote working models, everything changes."
Cybersecurity was one of the biggest and most critical elements of Speed House's digital journey, especially as it was implemented during the COVID-19 pandemic.
He adds, "The approach is to have multiple layers of protection. People and technology together to form the effective line of defence against cyber-attacks. Through detailed and extensive virtual trainings across all levels of the workforce during the lockdown period, we have educated our staff why they must comply with security protocols, how to create strong passwords, importance of backing up data and saving information on SharePoint websites rather on personal devices and so on."
Conducting these trainings virtually was certainly a challenge Mansoor and his team didn't anticipate in the beginning of the initiative. With over 100 people attending a session on cybersecurity at a time, the team managed to train all employees painstakingly, that too in different languages.
"The IT training programme was delivered in multiple languages to ensure everyone thoroughly understood how to function within this new digital premise. The successful implementation of the all-encompassing project was only possible by working relentlessly and extra hours during the lockdown period," he says.
Reaping in the benefits 
Ensuing the digital transformation project, the biggest benefit that Speed House witnessed was the growth in customer satisfaction ratio. The company began to use its revamped website and leveraged its newly updated social media platforms to communicate with its customer base, drastically shrinking the turnaround time to convert an enquiry into a quotation.
"Previously, we were only focusing on our biggest spending customers. However, with the introduction of analytical and data mapping tools integrated into our modern website, now we could see what the figure would have been, had we catered to smaller deals. It was surprising to learn that what we thought as smaller business accumulated to more than whopping half a million at the end of the each month," he says.
"With digital technologies in place, we are now able to tap into the complete potential of our growth. Responding to customers in their preferred application, be it, Facebook, LinkedIn, WhatsApp, Instagram, email, or the website, helped us to boost the customer satisfaction ratio."
This has not only opened up newer demographics and markets but has also resulted in exclusive production and distribution rights for German based LTG Loft's spectacular, retro-futuristic "coodos" housing units for the organisation as it had expanded its target audience with the use of digital apps and advanced technologies.
Additionally, Speed House also created an option for customers to view the progress of units that were being developed, live on its portal. This meant customers no longer had to make prior appointments and go through security clearances to enter the firm's factory to review the unit they had purchased. With the live streaming option, the customer is given a secure access through the company's portal, where he can view the progress and give instant feedback while the prefabricated unit is being modified to the customer's preferences, saving time and unnecessary disputes.
Mansoor further explains, "Now customers can check in on their purchases at any time they wish. It brings in transparency and builds trust. This helps us with customer retention, business growth and better visibility to profit and loss in terms of quotations and enquiries."
Paving the future
Mansoor says once the ROI on the current implementation increases as the technologies in place propel the firm into the digital era, the next priority will be getting into robotics.
He adds, "We are not a conventional construction company as we offer distributed, modern and technologically advanced construction solutions. We are already experimenting with IoT and trying to see how it can change the manufacturing lines. Speed House was also among the few who transformed the space with 3D printing. For example, we fabricate a villa in our factories, ship it to the desired location and reassemble it at the customer's place. These components can be 3D printed as well.
"Further automation, deeper analytics, data warehousing, leveraging Big Data and robotics – this is definitely the next chapter in our digital transformation journey," concludes Mansoor.