Huco assists customers to transition to cloud-native infrastructures
Ashok Chakravarthi Arulmozhi, Managing Director, Huco, brings the attention on cloud native application modernisation and DevOps during the 39th edition of GITEX Technology Week.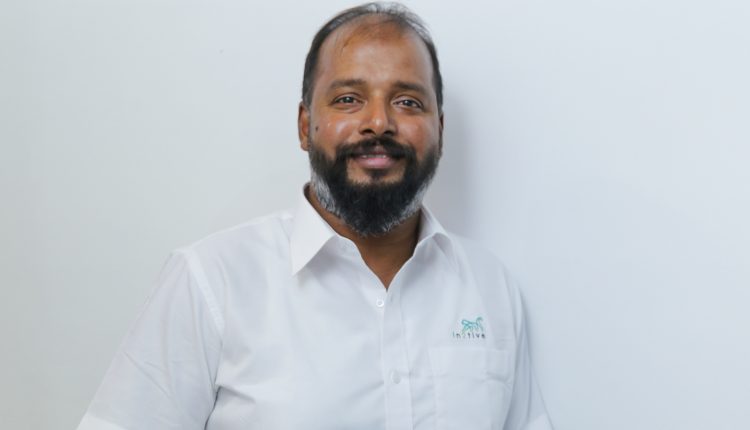 UAE-based digital transformation systems integration firm Huco is urging regional customers to transition their traditional infrastructures to a cloud-focused one.
In an exclusive interview with CXO Insight Middle East, Ashok Chakravarthi Arulmozhi, Managing Director, Huco, says the company is moving towards a futuristic approach in the cloud infrastructure space.
"Our focus at this year's show is on the revolution that is happening today in the industry."
He explains that for more than two decades, organisations' infrastructures have remained the same. A few years ago, companies such as VMware came and revolutionised the space with virtualisation. But today, containerisation and cloud-native applications are once again transforming the way businesses function.
"This has led to a huge gap as customers find it difficult to change their traditional infrastructures to cloud-native ones. This is where players like Huco will come and help customers with the transition," Arulmozhi says. "Our key theme at GITEX is simple – 'Traditional infrastructure is the end game; Kubernetes is the future'. Customers are aware of this and need to move towards cloud-native environments and DevOps."
Although DevOps might be a buzzword today, customers know that it is an inherent problem for them to move forward with it, he adds.
"This is because DevOps is Development and Operations coming together. This means infrastructure and application developers are coming together. While there are experts in infrastructure and development separately, there is a less percentage of people who can do both aspects proficiently.Huco is enabling customers to solve their challenges when moving ahead with DevOps," says Arulmozhi.
Arulmozhi's message for customers at GITEX is: "If the rate of change within the organisation is going to be lesser than the rate of change which is happening outside the organisation, we will not exist."
He adds, "GITEX is an important forum for us to communicate our brand message to the market. The show offers us unique networking opportunities and has a positive impact on our business."
Huco has successfully designed, deployed and managed multiple strategic transformative solutions in the domains of IT Infrastructure, Desktop and Mobility, Networking, Security, DevOps/Automation and Hybrid Cloud. Headquartered in Silicon Oasis, Dubai, Huco currently has key customers spanning BFSI, Government, Aviation, Telecommunications, Retail and Commercial domains.