Review: HP Elitebook 840 G5
HP Elitebook 840 is a business laptop with a premium design and a series of security-centric features that make it an attractive buy for professionals.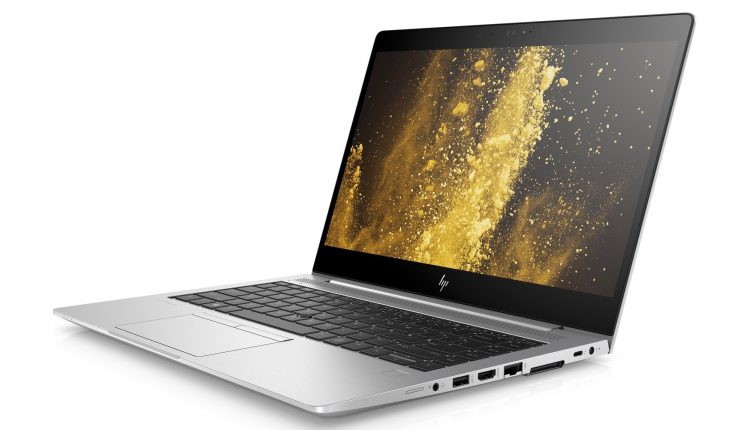 The HP Elitebook 840 G5 is an elegant device sporting an angular design with a silver aluminium finish and a stylish slash logo. However, the Elitebook 840 is much more than just a pretty face.
The device runs on 8th-generation Intel Core i5/i7 processors with up to 16GB of RAM and 512GB of SSD storage. Its 14-inch full HD, 1,920 x 1,080 pixel touch screen is responsive and delivers good image quality.
The EliteBook has a stunning backlit keyboard which is quite comfortable and responsive. HP has added three keys to present, answer and hang up calls via Skype, which is quite helpful for business professionals. Also included is a 4.2 x 2.3 touchpad that supports all the key Windows 10 gestures like  two-finger window scrolling and three-finger task swiping.
The Bang & Olufsen audio system is quite impressive too. Both MP3s and videos sound great and the volume can be turned up to quite high levels without distortion. The bass tones are pleasing as well. Bang & Olufsen provides its own equalizer app, so you can further customize the sound as per your needs.
There are plenty of ports on the Elitebook 840. On the right are a SIM card slot, an audio jack, a USB 3.0 port, HDMI and Ethernet ports, a docking-station connector, a Thunderbolt 3 port, and the AC adapter connector. The opposite side has another USB 3.1 port (with charging) and a smart card reader. The only thing missing is an SD card slot but that is no deal breaker.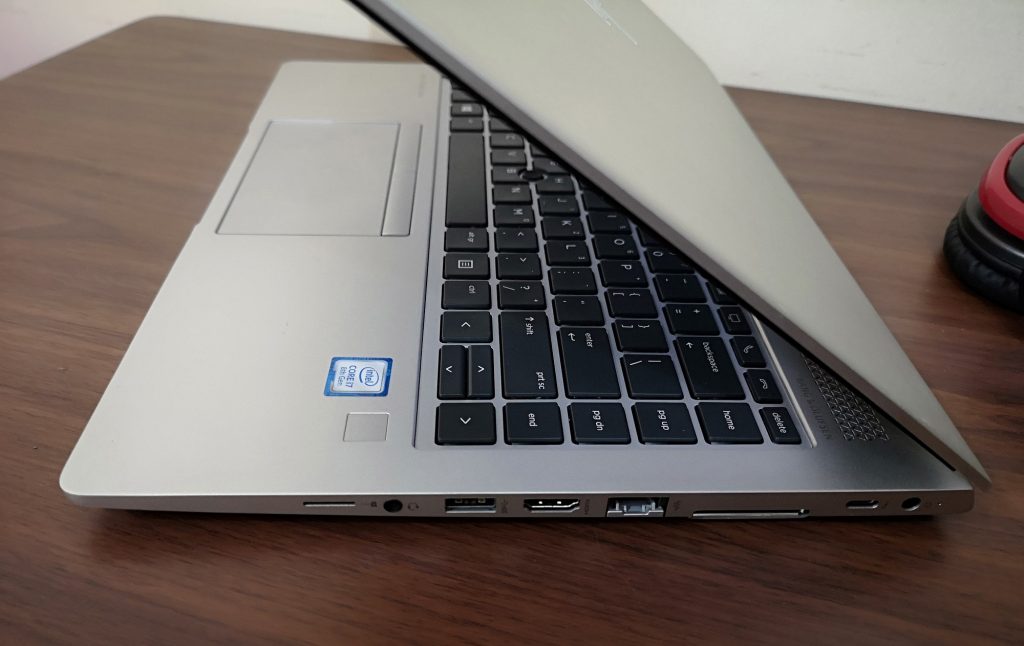 When it comes to privacy and security, the Elitebook 840 sure has a lot to offer. One of the things you notice soon as you open the notebook is HP's Privacy camera. What stands out is the sliding shutter which can be used to block the webcam manually. We found the added security of physically blocking the camera lens very comforting.
The notebook's Sure View privacy screen protects the information on your display with a bright light so that it is not visible to anyone that isn't directly in front of the laptop. This is activated by a simple click on one of the function keys. Additionally, there's a fingerprint reader underneath the rightmost arrow key.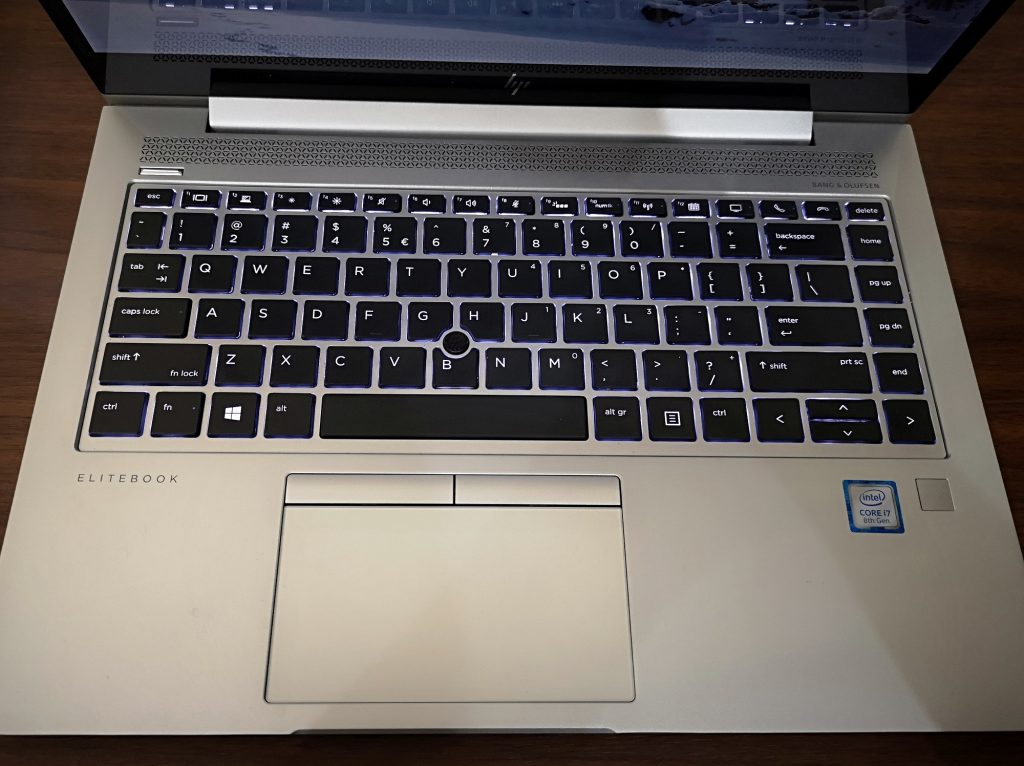 For professional users, another attractive feature is the HP Sure Recover option that allows you to restore your company's software image from the cloud if the hard drive has been wiped. HP went one step further with its Sure Start feature that can automatically detect, stop, and recover from a BIOS attack or corruption without IT intervention. In the case of an attack, the PC can self-heal in less than a minute.
The only downside is its battery. The EliteBook 840 can barely last an average workday and even that only with minimal use. For us, the battery lasted around 7.5 hours on a normal working day. However, thanks to the USB Type-C port that can also charge the device, you can do away with carrying the power supply all the time.
The EliteBook 840 has also gone through MIL-STD-810G certification, which means it can endure extreme humidity, extreme temperatures, vibration and high altitude.
Overall, the EliteBook 840 provides everything you could want from a well-rounded business notebook. It sports an elegant, angular design, a comfortable keyboard and exceptional speakers. The device offers a well-rounded combination of good performance, productivity and security features which are a must for any business laptop. Its only downside is the short battery life. So, if battery is something you can compromise on, this is one of the best options for security-sensitive businesses.