2023 predictions from IDC's Jyoti Lalchandani
Jyoti Lalchandani, group vice president and regional managing director for the META region, IDC, shares his predictions for 2023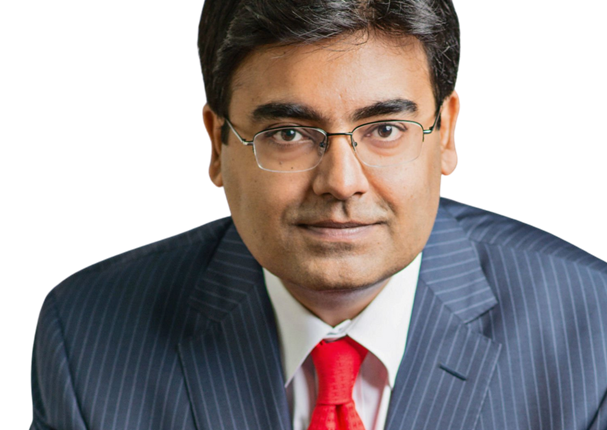 Can you list some top trends that will have the maximum impact on the tech landscape in 2023?
The rise of the digital economy will be one of the hottest tech topics influencing development in 2023. Governments around the Middle East have launched a variety of strategies and policies to enable this growth, with a focus on establishing the infrastructure, innovation platforms, skills, and regulations necessary to support the rise of digital businesses. These firms are challenging business models and value chains, compelling incumbents to build new innovation models, form ecosystem collaborations, and establish or acquire digital spin-offs.
The UAE's 'Digital Economy Strategy' intends to double the digital economy's contribution to the country's GDP over the next decade, from 9.7% to 19.4%. The strategy is already bearing results. In fact, the number of digital enterprises operating in the UAE is growing rapidly, with finance, ecommerce, and D2C (direct-to-consumer) leading the way.
A greater number of organisations are dedicating a large portion of their total IT budget to emerging technologies like 5G and AI, highlighting the importance of emerging technologies to organizations' innovation and the role of these solutions in helping businesses cope and thrive during a crisis.
In Saudi Arabia, flagship giga projects such as NEOM, the Red Sea Project, AMAALA, and Ad Diriyah will drive substantial technology spending in 2023 and beyond as the Kingdom builds greenfield digital infrastructure and platforms, leveraging advanced technologies such as AI/ML, IoT, edge, and 5G to create innovative use cases.
We may also anticipate a significant increase in interest in the metaverse throughout 2023. While only 2% of CIOs in the Middle East now have a business purpose for the metaverse, 20% of them expect to build one over the next 12 months, according to IDC data.
What are the biggest challenges facing CIOs this year?
 As enterprises in the region grow digitally, they must migrate from facilitating digital transformation to operating a digital enterprise. This needs them to generate a higher portion of their revenue from digital products, services, channels, and platforms, which is now a top goal for 50% of Middle East CIOs polled by IDC. As their organisations undergo this transition over the next 12 to 18 months, CIOs will face increasing pressure to accelerate the digitalization of operations (process automation, reengineering, and productivity improvements) and deliver enterprise-wide insights by developing data and enterprise intelligence capabilities.
Often the technology itself is not the challenge — the challenge is having a robust model and approach that enables different technologies and the data they generate to be integrated in a secure way without creating silos so they can provide value to users inside and outside the company.
The coming year will likely be marked by obstacles such as variable demand, rising inflation, interest rate increases, supply chain insecurity, and currency volatility. Consequently, as market conditions evolve, CIOs will face increasing pressure to ensure that their firms not just survive but prosper in changing market contexts. They will be tasked with enhancing the digital resilience of their businesses and must remain strong in their commitment to adopting digital technology and digital-first initiatives to weather the impending disruption storms.
How are you helping your customers build operational resilience?
Technologies like the Internet of Things (IoT), artificial intelligence (AI), 5G, and edge computing, are revolutionizing the way these executives can improve business performance in distributed environments.
Professionals who manage operations need insights to make rapid, intelligent decisions at the edge, without having to wait for directions from the headquarters that will result in delays and a lack of understanding of the local context. This in turn can lead to low quality products and services, environmental hazards, unsafe working conditions, and inefficiencies.
Executives that embrace edge computing will access timely insights to plan for tool setup and process reconfiguration that increase productivity and effectiveness. They will have real-time information to enhance situational awareness and the resilience of operations. They will adapt operations to peaks and troughs in demand, while enabling product and service innovation. They will ensure that workers are safe. And they will shrink the environmental footprint of the enterprise.