A different league
Jorge Dinares, president of international sales at Micro Focus, on why companies need to re-evaluate their technology strategies to drive customer experience in the digital age.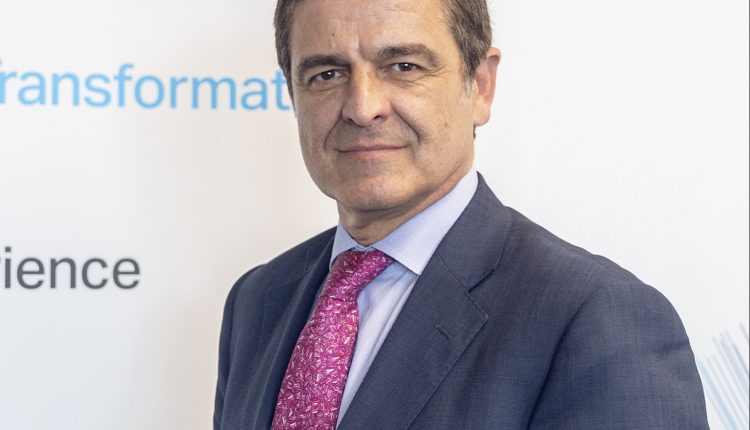 It's been more than two years since you have launched operations here under the Micro Focus brand. Are you happy with the business growth in this region?
We are very happy with the progress we have made in emerging markets, especially here in the UAE. I have met many regional customers who are interested to know what is next, our roadmap and where we are going to invest more. We have had the opportunity to launch our RPA solution and demonstrate it at our annual customer event held here recently, which generated a great deal of interest.
How are you helping your customers to accelerate their digital transformation initiatives?
 Let me tell you how we see it – today, technology is enabling new business models in many industries. We have seen what happened with Uber, Airbnb, and we will see many more of those digital businesses coming up. All the companies are under pressure to rethink their current business models, and the only way they can do that is to understand how to use technology to do things differently. You have to be more efficient and move closer to the customer to deliver new services and a great user experience. That is the real context of digital transformation, and it might be easier for startups to do that. However, 99 percent of the companies competing in the market today have been around for many years, and they are operating legacy technologies. How can you help those companies manage that and at the same time, and give them capabilities to integrate new technologies and applications to enable a new paradigm in business? That is where we play very well. We have developed expertise in helping customers to integrate new technologies into their current environments without having to throw away anything. We help them drive maximum mileage out of the assets they already have because they can't afford to rip and replace everything.
How do you help customers maintain their legacy systems and yet adopt all new technologies?
I will give you an example of our customers who use mainframe, and 95 percent of the banks today still use these systems to process the kind of volume they have. Some of them want to decommission those applications and move to a different environment. We help them move to distributed systems or cloud environments and in the process, deliver savings in the range of 70-80 percent in terms of operational maintenance. They can use these savings to fund innovation, and we are working with mega cloud providers such as AWS and Microsoft Azure for this. And if some customers want to continue to use mainframe systems and modernize application delivery, we offer them tools to implement Agile and DevOps.
When it comes to hybrid IT, we have many customers who want to create an environment for managing all their applications, regardless of where they are – be it on-premise, public cloud, or hybrid cloud. They want to move their workloads to the cloud and roll it back if they are not happy with the performance without any hiccups. We have a framework of solutions that allows our customers to do that. For us, digital transformation is a journey, not a destination.
Are you leveraging AI and ML within your product portfolio?
We have four pillars of business – DevOps, hybrid IT management, security, and predictive analytics. Within advanced analytics space, we have a product called Vertica, which leverages AI and ML, and companies such as Uber are using it. This used to be a separate business unit, and a couple of years ago, we integrated this technology into all our key product lines so that users have more capabilities to take advantage of Big Data and ML.
Do you support containerisation and microservices?
We have already implemented container technologies such as Docker and Kubernetes in most of our products in the IT management and security space, which allows our customers to build and manage applications independent of the environment. We are planning to extend it to all of our products.
How about SecOps?
We have one of the most comprehensive DevOps portfolios in the market, and we are integrating security. For end-users, a big area of focus is around application security. They want to secure all of their applications wherever they are deployed, but not a lot of effort has been made in that direction. To address this challenge, we offer Fortify, which is an end-to-end application security solution with the flexibility of testing on-prem and on-demand to cover the entire software development lifecycle.