A10 to highlight 5G security at Saudi conference
A10 Networks has announced its participation as a Platinum sponsor at MENA Information Security Conference (ISC) 2019 in Saudi Arabia.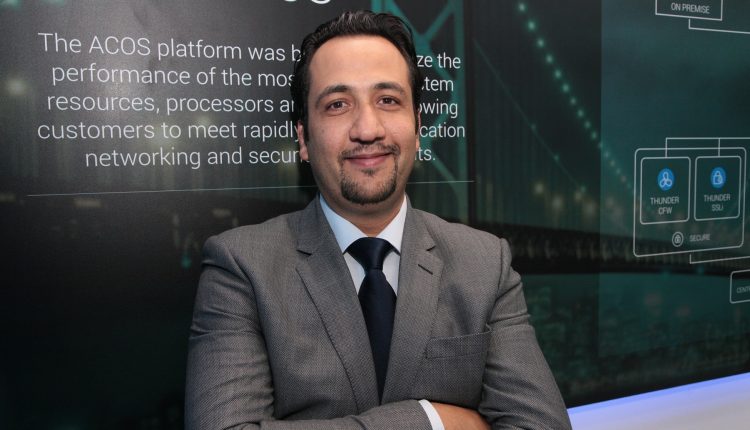 A10 Networks has announced its participation as a Platinum sponsor at MENA Information Security Conference (ISC) 2019, that will take place at the Crowne Plaza – Riyadh RDC Hotel and Convention Centre in Saudi Arabia, 9th-10th September. This is the third consecutive year that the company will be sponsoring the event. A10 Networks will focus on educating conference attendees about 5G, multi-cloud and DDoS security at this year's event.
As a platinum sponsor, A10 Networks will have a keynote speaking slot with the theme 'Safeguarding the Edge of 5G and Multi-Cloud', which will be delivered by the company's Founder and CEO Lee Chen. Executives from the company will conduct a one-hour technical session 'Redefining Mobile Network Security Strategies: Prepare for 5G and IoT.' In addition to the keynote and technical session, there will be a company booth in the exhibition area where event attendees have the opportunity to meet with the A10 Networks' team and experience the latest innovations and technologies that the company has to offer.
Mohammed Al-Moneer, Regional Vice President of Sales, MENA, A10 Networks said, "A10 Networks has a very strong value proposition for government and private enterprises, including telco operators, by offering leading AI-driven application and network security solutions, including hyperscale 5G security, DDoS protection and multi-cloud application visibility, analytics and automation. Our portfolio of security and application services are essential to digital business today and to fighting the increasing cyber war. Key to the product portfolio is our drive to increase security efficacy, automate complex processes and provide intelligence, all at hyperscale, ensuring businesses can be agile and operate efficiently."
"We see MENA ISC as the perfect platform to engage in high-level discussions with regional organizations about the security challenges of emerging 5G infrastructures, multi-cloud environments and DDoS cyber-attacks and how they can prepare their networks today for the cyber threats of tomorrow. We are also looking to expose our brand and capabilities."
MENA Information Security 2019 is an annual security conference, organised by VirtuPort and hosting world-class keynote speakers, panelists and delegates.