Ajman Bank enables Samsung Pay for customers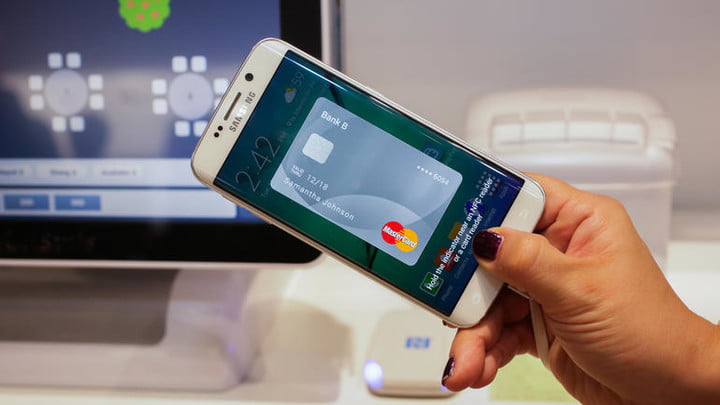 Samsung has partnered with Ajman Bank to make Samsung Pay available to its customers in the UAE. Under the terms of this partnership, Samsung users holding Ajman Bank MasterCard and VISA debit or credit card will benefit from payment convenience through Samsung Pay mobile payment service.
Samsung Pay works with Samsung's patented Magnetic Secure Transmission (MST) technology as well as with Near Field Communication (NFC). MST replicates a card swipe by wirelessly transmitting magnetic waves from the supported Samsung device to a standard card reader. Through MST, Samsung Pay will work seamlessly on most point of sale terminals in the emirates.
"In the UAE and throughout the Middle East, mobile payments are becoming increasingly popular, as they provide a greater degree of security and convenience than using cash, debit, or credit. At Samsung, we are proud to offer the leading mobile payment service in the country, and by partnering with top UAE banks, we are paving the way for Samsung Pay to become the country's most-used form of payment in the digital age," said Mohammad Gharaibeh, Head of Enterprise, Mobile Business, Samsung Gulf Electronics.
The UAE is the first country in the Middle East to introduce the service and the 14th in the world, following successful launches in the United States, Korea, Russia and more. In just under two years since its initial launch, Samsung Pay is now present in 24 countries, including those with early access.
"We are delighted to begin working with Ajman Bank to give its customers access to the mobile payment technology that is revolutionising the checkout process and enabling users to enjoy the seamless simplicity of Samsung Pay with almost every transaction," added Gharaibeh.
Kashif Amin Thakkur, Acting Head of Consumer Banking, Ajman Bank said, "Launch of Samsung Pay is an integral part of digitalisation journey for Ajman Bank where we plan to bring state-of-the-art technology to our customers in making their everyday transactions secure and convenient. We are delighted with this joint collaboration with Samsung and look forward to growing it further with strategic digital initiatives in future."
In the UAE, Samsung Pay is currently available for the Galaxy S9 and Galaxy S9+, Galaxy Note 9, Galaxy Note 8, Galaxy S8 and Galaxy S8+, Galaxy S7 and Galaxy S7 Edge, Galaxy S6 Edge+, Note 5, Galaxy A8 (2018), Galaxy A5 and A7 (2016, 2017) and Galaxy A3 (2017). Samsung Pay is also available for the Gear S3.