Alaris E1000 series scanners win prestigious award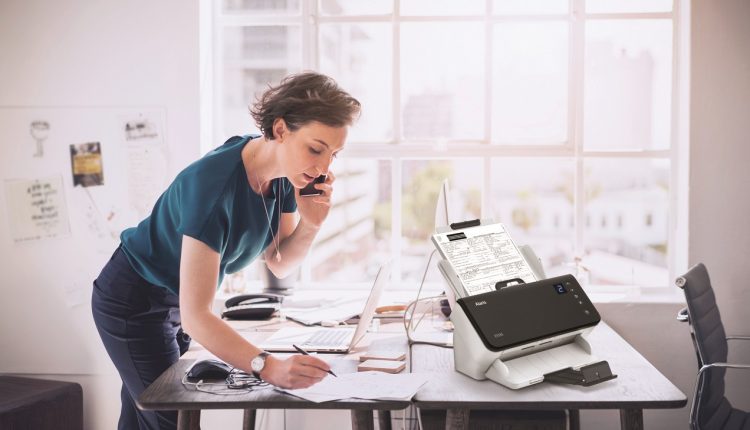 Keypoint Intelligence – Buyers Lab (BLI) has selected the Alaris E1000 Series Scanner as winner of the Summer 2019 Pick award for "Outstanding Scanner for SMBs."
According to Keypoint Intelligence – Buyers Lab, the Alaris E1025 and E1035 Scanners are loaded with features and functionalities that complement today's document management and business process optimisation solutions, enabling SMBs to maximise their ROI.
Easy to set-up and integrate with existing business processes and applications – from network to Cloud – the Alaris E1000 Series from Kodak Alaris enables users to scan right out of the box. Productivity-boosting features include the ability to power up and start scanning in less than ten seconds and fast throughput. The devices can scan at speeds up to 25 pages per minute (ppm)/50 images per minute (ipm) and up to 35ppm/70ipm, respectively. The bundled Smart Touch scan utility lets users create scanning shortcuts – complete with image enhancement and document processing settings, plus routing instructions – to streamline and standardise frequently recurring scanning chores.
"The Alaris E1000 Series was very impressive during testing, with exceptional results in OCR accuracy and file size testing," said Joe Ellerman, Manager of US Lab Operations at Keypoint Intelligence – Buyers Lab. Ellerman also commented on the E1000 series' media-handling capabilities describing them as "second to none in this class.
"The device offers an 80-sheet capacity ADF – the largest in its class – so workers can capture more documents at a time. Other nifty features, like Intelligent Document Protection and multi-feed detection prevent jams and misfeeds to keep information flowing seamlessly," Ellerman said.
Sue Rodeman, Worldwide Marketing Director, Alaris, a Kodak Alaris business, said, "Our award-winning scanners deliver best-in-class image quality, paper handling, and a user experience that is unmatched in the industry. We will continue to develop smart, connected solutions that set the stage for automation, drive productivity, and give our customers insight to make more intelligent business decisions."