AmiViz ties up with Sectona for the Middle East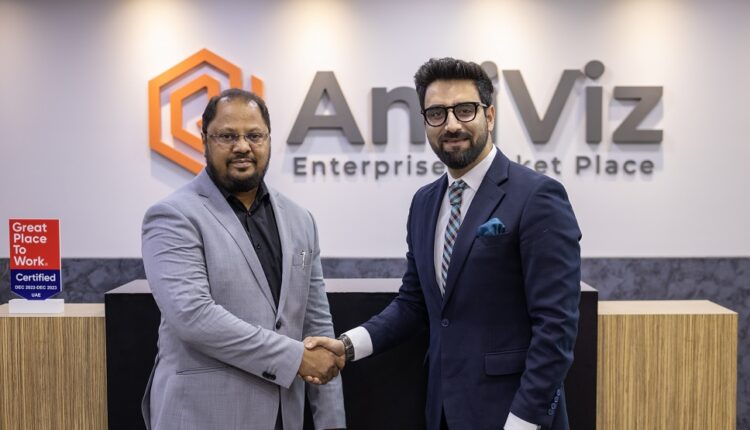 AmiViz announced that the company has joined hands with Sectona, the access security solutions provider to address the growing demand for privileged account security in the Middle East. Sectona has been onboarded to the AmiViz B2B Platform and can be accessed by resellers through their mobile app.
Sectona PAM solution simplifies privileged access management with secure, modular purpose-driven components for organisations tackling access challenges with internal & external workforces. The company has been also recognised as the Customers Choice in 2022 Gartner® Peer Insights™ 'Voice of the Customer': Privileged Access Management. Sectona received a rating of 4.6 out of 5 from its clients with real-time experience in purchasing and implementing the Sectona Security Platform.
Ilyas Mohammed, COO at AmiViz said "Today, privileged account security has become a serious problem and onboarding Sectona complements our strength in network security. We sincerely believe Sectona will add value to our customers and channel partners in the best possible way."
Ilyas adds "The partnership with us will enable Sectona to leverage the capabilities of AmiViz platform that will help Sectona to expand its footprint and increase its penetration in the Mid to Enterprise market."
AmiViz will work closely with Sectona to launch several new channel initiatives to enhance collaboration and drive greater customer value. AmiViz will help conduct technical and sales workshops, support proof of concept, and extend pre-sales, implementation, and first-line support to its partners across the region.
"Our goal is to provide a powerful and easy-to-implement PAM solution to help enterprises reduce the risks of privileged account abuse. Sectona has been continuously striving to address the growing needs of the PAM market," said Sectona's CEO Nitish Kumar.
Nitish added, "AmiViz has the expertise to support our goal with their innovative and unique collaboration platform. Their experience and knowledge in the cybersecurity market are immense. And we are confident that this partnership will let us achieve our ambitious growth plans and contribute to the world of cybersecurity."
"We are thrilled to join hands with AmiViz in our mission of securing enterprise privileged access. The Sectona-AmiViz partnership represents an important step to unlocking the potential of enterprise Privileged Access Management transformation in the Middle East region. Looking forward to a great association and teamwork," said Mustafa Jamal Sofi, Sectona's Regional Sales Director, MEA.