An open approach
Philip Andrews, VP- CEMEA at Red Hat, explains why enterprises need to rethink their teams, processes, and technologies to stay competitive in the digital era.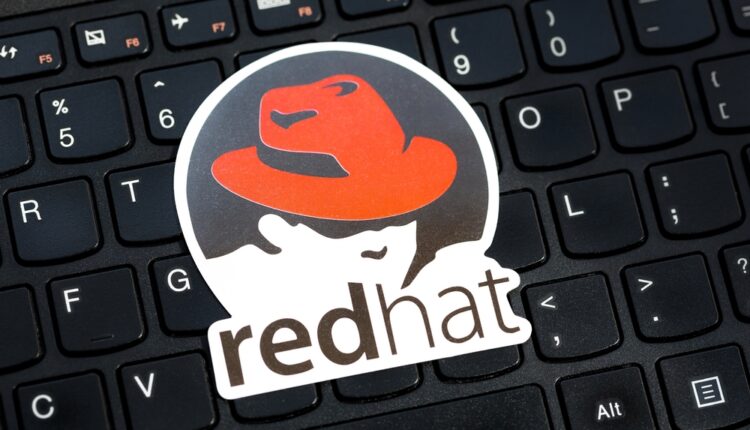 Digital transformation can mean a lot of different things. How do you define it?
With digital transformation, you are trying to change how you do business by using technology more effectively. There are many critical elements to this, but most importantly, you need people with vision, creativity, and skills to bring in cultural change. You need to be able to build processes and new applications quickly because, generally, digital transformation is supported by new applications that engage with customers, partners, and employees. And you also need a platform on which these applications can run. So if you have the right people, skill sets, culture, digital processes, and a platform to put it all together, it is what I call digital DNA.
How does Red Hat support its customers' digital transformation initiatives?
We are working with many organisations, helping them get the right architecture, culture, vision, and technology and transition from typically large applications, which are slow to change, to building innovative applications that can change at the speed of business. The first thing we bring to the table is insight – we have seen transformations that work well and those that struggle. We have the skill sets, technology, and a culture of 28 years in the open-source environment to help our customers build best practices and digital DNA to run the right applications in the right way.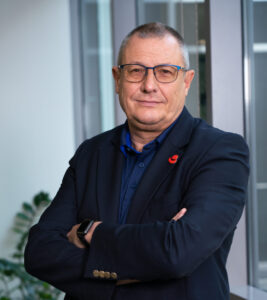 Why do enterprises in the region need to embrace IT modernisation, especially when we don't have many legacy technologies?
The entire world has been driven heavily towards digital transformation because of Covid-19. Many people were thinking about it, and suddenly, because of lockdown, they had to implement digital engagement with their customers because that was the only way. So that kind of innovation level was seen everywhere – it was global. And everybody has a legacy unless you are starting a new business.
I think the Middle East is a leader in adopting digital technologies. For example, governments throughout the Middle East have launched many initiatives in the area of digital government to broaden civic engagement and transform governance.
Why is a hybrid cloud environment critical to digital transformation?
Firstly, you need to build the right digital DNA. This makes it imperative to build applications that can run on-premise, in the private cloud, or public cloud environments because the last thing you want to do is get locked into one single cloud vendor. If you are a global company, not all clouds are available in the physical places you may need them, and also, you may want to have the ability to select to encourage competition between clouds. Besides, every country now has data residency laws, so you must use clouds in-country.
To ensure your applications are fully portable, you need a hybrid cloud container platform. However, one of the challenges in building cloud-ready scalable applications using technologies such as containers is that each cloud has its version of Kubernetes. This is why you need a platform such as Red Hat Openshift that can run on-prem, private clouds, or multiple public cloud environments, offering you simplified development and release process for applications.
Which digital technologies are essential to digital transformation success?
There are several critical technologies to make digital transformation a reality. The first is a fully secure, enterprise-class container platform that allows a path from development to production using on-premise, bare metal, virtualised, private cloud, and multiple public cloud environments.
The next element is you need a really clear integration strategy and API management. As you build these containerised applications to work anywhere, you will use services that already come from internal, monolithic enterprise systems of record or digital services from the cloud.This is why you need API management to extract value from existing data and systems and provide a seamless connection between your digital assets.
The third is mobile technology – the target for many transformations is to build applications that can run on smartphones, tablets, and desktops. Therefore, it would be best to have a good strategy around mobile devices and delivery platforms to make your applications readily available.
Extending the transformation capabilities further are emerging technologies, specifically AI/ML, robotic process automation, and edge and serverless computing, presenting various new opportunities.
What are the differences between OpenShift and Kubernetes?
Kubernetes is a container platform. If you want to make that very capable, you have to start adding other applications and build what we call a complete development deployment platform. So OpenShift is Kubernetes, plus probably 80 or 90 applications from the open-source world. We have created the capability to manage the process of taking these applications, building them into a consistent enterprise-class, scalable, supported platform. If you have a 24/7 operation, you'd want to have something available and supported because you're building applications that will be running your business. So OpenShift is a superset of Kubernetes with all its fundamental capabilities. However, it is so much more with the ability to do DevOps, deploy programmes to all the development phases, scale, and go across multiple clouds. Those capabilities are built on top of the fundamental basic container
platform.
Could you tell us more about Ansible, your automation platform?
Cloud computing involves IT environments that abstract, pool, and share scalable resources across a network. Automation tools help maintain greater visibility and oversight across these disparate resources. Red Hat Ansible Automation Platform allows developers to set up automation to provision, deploy, and manage to compute infrastructure across cloud, virtual, and physical environments.
In other words, Ansible is a way of building automation to take repetitive tasks out of the data centre for managing infrastructure. It is effectively infrastructure as a code. Typically, you will see very skilled talent deployed in the data centre for repetitive tasks. Ansible removes all that and allows you to free up your resource to focus on high-value and innovative tasks.
What is your channel strategy?
Red Hat's business is probably 85 percent channel worldwide, and in my region, which is the Middle East, Eastern Europe, South Africa, and Turkey, we do more than 99 percent of our business through the channel. So we have a lot of different partners – ISVs, cloud partners, solution providers, and global system integrators because our technology is very much like the plumbing you require. So whether it's a small system of ten servers running something for a smaller company or thousands of servers running an extensive government application – we can work with any of these partners who may need to do that as part of their market approach.
How do you ensure your partners have the right skill sets around these new technologies?
Red Hat started with big compute partners such as HPE, Dell, and Lenovo as a Linux company. As we started adding to the portfolio, we have developed partner programmes with specific types and grades, such as advanced and premium, and there are levels they have to get to with their training. And we've recently announced that our complete training programme will be available completely free to our partners. Comprehensive portal services are also available to the partners for sales and demo training. There is a huge amount of services and support available for the partners of Red Hat.