Avaya Unveils Flexible UC and CC Consumption Model
The new Avaya IX Subscription programme enables customers to shift from CAPEX to OPEX for its cloud, hybrid, and on-premise UC and CC solutions, enabling faster time-to-value and reduced risk.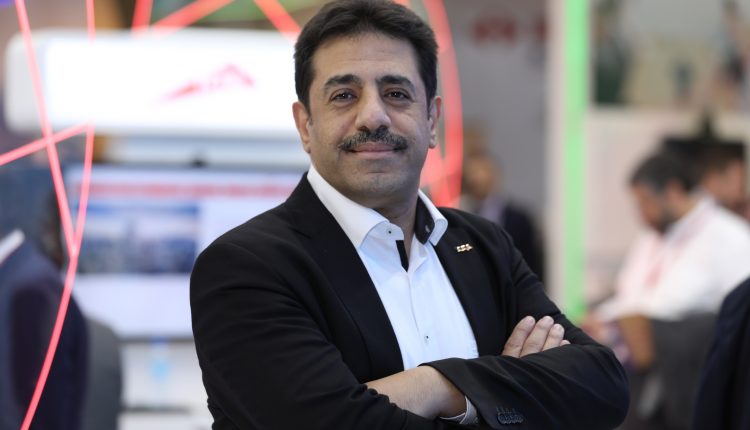 Avaya has launched its new Avaya IX Subscription programme in the international market, making it easier than ever for EMEA and APAC customers to purchase and consume Avaya's communications and collaboration solutions to drive their business growth.
Showcased at Avaya ENGAGE Dubai, the Avaya subscription programme provides customers with a flexible new consumption-based alternative to traditional perpetual pricing models, and can also facilitate their transition to cloud.
Avaya IX Subscription gives customers the flexibility to scale consumption of the company's contact centre and UC solutions based on their unique needs. This comprehensive new programme offering monthly or annual subscription payments enables customers to avoid the complexity and cost of software licensing and contract renewals and instead focus on growing their businesses. Additional benefits to customers of the programme include lowered business risk, increased operational agility, streamlined budgeting and purchasing processes, and maximum flexibility when adding new services and users.
Avaya IX Subscription includes access to the latest software releases, the freedom to flex up to 20 percent over the number of subscribed users at no additional charge and support from the company's services organisation.
Yaser Al Zubaidi, Senior Director, Engagement Solutions, Avaya International, said that the company will continue to offer its customers the widest possible choice for deployment options.
He said, "As part of that, we're now able to extend a subscription model for on-premise communications infrastructures. We expect our customers to shift from an on-premise deployment paradigm to a private or public cloud architecture over the next two to three years, and Avaya IX Subscription provides a convenient stepping stone on that journey towards the cloud."
According to Al Zubaidi, Avaya IX Subscription also highlights the fliexibility inherent in the firm's solutions, which can be consumed across a range of deployment models, and are fully capable of fitting into any given organisation's hybrid cloud strategy.
As part of the Avaya IX Subscription program, the company is providing trade-in and upgrade offers for existing customers to protect and extend the current investments in their Avaya communications infrastructure. Customers can trade-in their existing perpetual licenses for credits to be applied towards their subscription payments. For customers not running on the latest Avaya software releases, Avaya is also offering a "Experience Avaya" programme to upgrade to Avaya OneCloud or Avaya IX on-premise software.
Additionally, Avaya IX Spaces, the company's powerful new cloud-based platform for team collaboration and meetings, is included as part of all Avaya IX Subscriptions. Launched across the Middle East at Avaya ENGAGE Dubai, Avaya IX Spaces seamlessly integrates voice, video, tasks, sharing and more into one solution that can be easily accessed anywhere, on any device–mobile devices, desktops, telephones and room systems. Avaya IX Spaces is designed for teams that need a simple and effective way to communicate and manage tasks to create a more efficient environment for businesses and organisations.