AW Rostamani Group Accelerates Growth with Oracle Cloud Infrastructure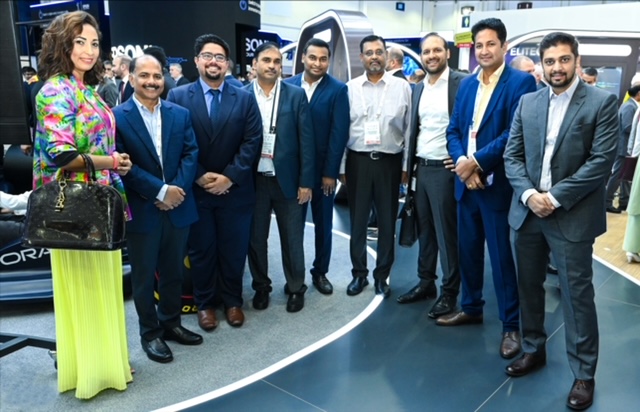 AW Rostamani Group has chosen a number of Oracle Cloud Infrastructure (OCI) services, including Oracle Exadata Cloud Service, to facilitate its migration of core business processes to the cloud and support the company's expansion. OCI services provided via the Oracle Cloud Dubai Region will enable the Group to increase business agility and productivity, boost security, and save operational costs.
AW Rostamani Group is one of the largest family-owned conglomerates in the Middle East, operating businesses across the automotive, real estate, retail, travel, and logistics sectors.
"We need to remain agile and responsive to ensure business continuity and growth, and to continue delivering innovative services for our customers," said Sebastian Samuel, Chief Information Officer, AW Rostamani Group. "OCI enables our group companies to migrate mission-critical applications to the cloud quickly. At the same time, with Oracle Exadata Cloud Service we gain a scalable platform that allows us to flexibly expand to meet the rapid growth and diversification of our business."
Through its transition to the cloud, AW Rostamani Group is able to gain access to flexible, secure, and high-performance computing resources not previously available with its on-premises legacy system. Oracle Exadata Cloud Service provides AW Rostamani with the combined capabilities of Oracle Exadata on OCI, which will help the company integrate data across its operations and increase operational efficiencies, cut costs, and easily develop and scale applications based on business requirements.
AW Rostamani Group chose OCI for its superior performance, high availability, built-in security, and lower operational cost. The company will use several OCI services including Oracle Exadata Cloud Service, OCI Compute bare metal instances, and FastConnect to connect directly to the Oracle Cloud Dubai Region via a dedicated, private, and high-bandwidth network. This will enable AW Rostamani to significantly improve business application performance and meet data sovereignty and security requirements.
"AW Rostamani's growth and diversification over the past six decades is inspirational. With its transition to the cloud, the Group is now charting a digital path for its next growth phase in a rapidly evolving economic environment. OCI is the natural choice for this digital transformation undertaking to help improve the speed of innovation and reduce costs," said Hanane El Mir, senior director – Technology, Cloud SMB, Middle East and Africa, Oracle.
AW Rostamani Group is migrating mission-critical business applications to OCI using Oracle Cloud Lift services.