BIOS Middle East bags Veeam's VCSP partner award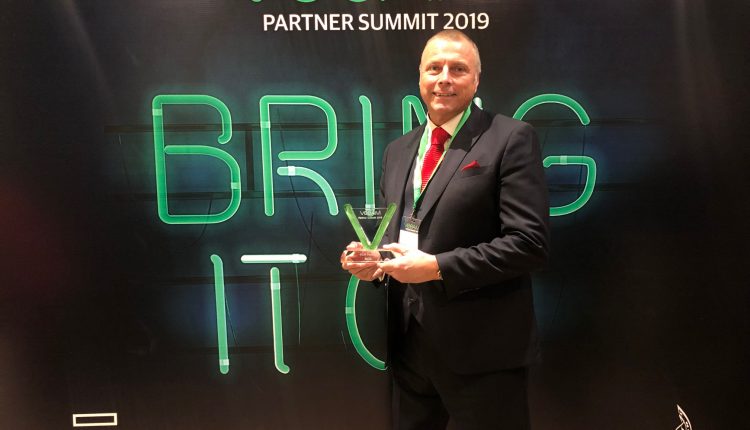 BIOS Middle East, the leading Managed Cloud Provider in the UAE, announced that ithas been awarded "The VCSP Partner of the Year" by Veeam Software at the recent 2019 Veeam Partner Summit held in Lebanon.
The Veeam Cloud and Service Provider (VCSP) award recognised BIOS Middle East for its Veeam-powered services in 2018 and dedication to enable its clients' business continuity and the Always-On Enterprise.
"One of the secrets for Veeam's success lies in its ecosystem" said Vasily Vaganov, Vice President Eastern EMEA and Middle East at Veeam Software. "BIOS Middle East is an example of an ambitious partner who is able to initiate projects among SMB and enterprise customers. They made a great contribution to the popularization of Cloud technologies in 2018 across the region."
Ian Grisdale, Director at BIOS Middle East, who accepted the award on behalf of the company said, "Business continuity is one of the most common challenges that companies across industries and geographies face today. With Veeam, we can provide systems and data availability to support business applications in any organisation that has to meet recovery time and point objectives. We are deeply honored for the VCSP Partner of the Year award and we are definitely excited to work with Veeam."
BIOS Middle East recently launched their multi-cloud offering, BIOS Multi-Cloud, which acts as a single pane of glass from which one can; see, manage, and provision workloads across multiple clouds such as CloudHPT, AWS, Azure to name some.