Bulwark Expands GITEX footprint showcasing on state-of-the-art IT Security Products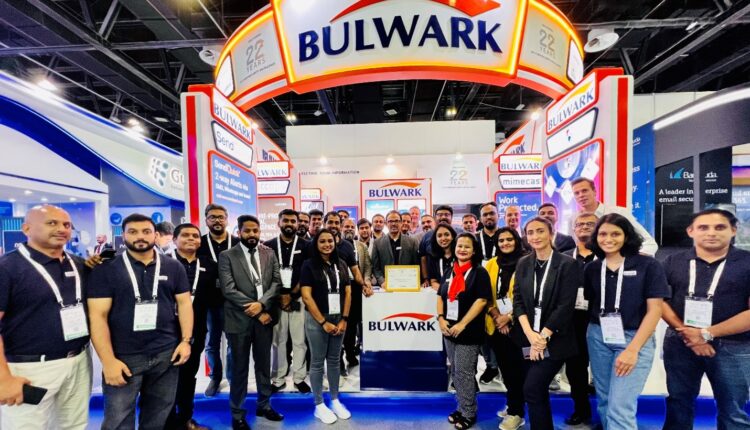 With an intense focus on boosting the IT security, communications & technology industries in the Middle East region, UAE-based Bulwark Technologies, one of the pioneering IT specialised Value-Added Distributor has an array of internationally acclaimed products lined up to be showcased at Gitex Global 2023.
Gearing up for the event, the company has reiterated the importance of building a strong, integrated security infrastructure in the region. Located in Hall 24 (Network & Security), Stand D-40, Dubai World Trade Center, Bulwark will highlight its end-to-end security solutions and customer-centric distribution strategies during the show.
The leading Value-Added Distributor will announce some major partnerships and demonstrate their 'Best in Class' products and solutions like Enterprise Email Security & Archival, Data Classification, Data Security, Data Loss Prevention, Web Vulnerability Assessment, Penetration Testing, Integrated Vulnerability Management, Workplace & IoT Applications, Workspace Virtualisation, Secure Remote Access, Digital Rights Management, Robotic Process Automation (RPA) solutions amongst others and elaborate on their collaboration with key vendors to act as their extended arms in the Middle East Region.
"For Gitex, where we have been showcasing for over a decade now, we employ a two-pronged approach. We not only showcase optimum technologies catching pace in this region, but also introduce new technologies that are gaining acceleration for their ease of use across the globe. Our approach this year has been driven based on a strong demand in the security distribution market.' says Jose Thomas Menacherry, Managing Director of Bulwark.
Bulwark today has an established network of over 750 resellers throughout UAE, Saudi Arabia, Qatar, Oman, Bahrain and Kuwait, Egypt, Lebanon & Jordan regions. The company has also expanded its operations in KSA & Indian sub-continent with offices in Bangalore, India & Riyadh, KSA. The company is currently celebrating twenty-three years of cyber security excellence in the region.