Cabling for data centres
Ehab Kanary, CommScope Infrastructure EMEA, Emerging Markets Sales VP, on top trends shaping the data centre network infrastructure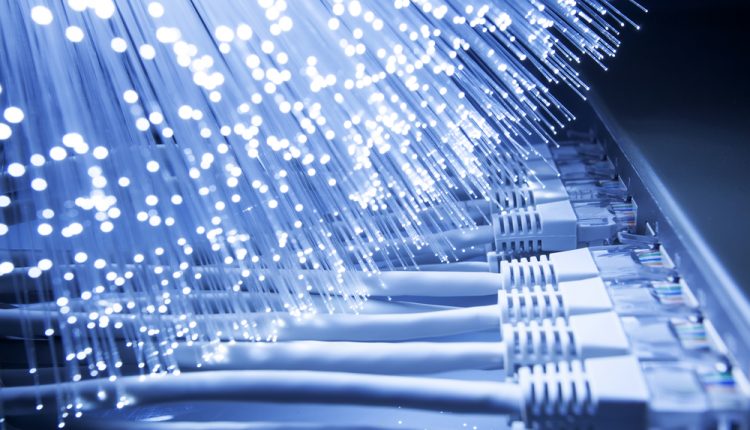 What are some of the new topologies and other trends shaping data centre cabling?
In order to answer the needs of remote workers and customers, making the facilities' operations efficient and safe while aiming for high performance are the basis points for the upcoming 2021 data centre cabling trends. When pursuing these goals, companies will spearhead the digital transformation throughout the industry's evolution.
As the remote workforce is in need of better connectivity and immediate response times, this has driven the widespread use of single-mode fibre. While single-mode fibre has been present for a while, its deployment has not been done quickly enough. As more data centres choose to adopt 400G Ethernet in 2021, we are predicting an accelerated adoption of single-mode fibre. In 2020, due to the disruptions in international transport and supply chain activities, the adoption of the fibre was slowed down as it was more difficult to obtain the components. However, this is predicted to change this year as restrictions ease up and things go back to normal.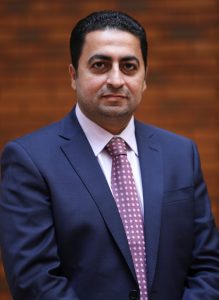 Are you seeing any real adoption of 400G among enterprise customers?
As data centres in the Middle East are gaining momentum, the construction of traditional brick-and-mortar facilities is also growing along with the rising development of modular facilities. In order to adapt to the growing requirements of consumers, there has been an inevitable increase in the adoption of 400G as networking technologies have moved from being a convenience to becoming a necessity in the day-to-day life of companies and network subscribers.
As 100G drove higher fiber counts in 2020, larger hyperscale and cloud-based data centers have had to make the leap to 400G connections. Business leaders within the data center space have realized the need to adopt 400G to allow for high latency, high bandwidth, and reliable connectivity.
 Will fibre replace copper in data centres?
The rise in fibre cabling as a trending topic for data centres is due to the need for speeds which surpass those set by the practical limits of copper as well as the advances in optoelectronics. Despite this, copper cannot be ignored as it still plays a leading role in data centres. As copper cabling evolves and more innovations arise, it is essential to simplifying and speeding up deployment and time-to-service.
With reduced diameter copper cords and cable alongside other technology advances, copper can permit easier and more efficient usage of space within cable management and pathways. While fiber-optic technology is better suited to support the need for further data center speeds, copper remains an optimal and low-cost solution for 10G and below connections.
How will 5G impact cabling in the data centre?
5G is a driving force of shifts and changes in the data centre. With more edge computing or micro data centres going online, this supports the need to provide lower latency in population centres, as consumers anticipate the ability to use their mobile device at all times and regardless of location with high bandwidth. However, asking how 5G will affect life inside the data center is analogous to asking how a city would stand up to a natural disaster. The answer is, it depends—on the city and the storm. Make no mistake, 5G will most definitely alter how data centers are designed and, in some cases, will change the role they play in the larger network. By some estimates, data centers will be spending over half their operating budget to support 5G by 2025. The degree of change within the various data center environments will depend on the application requirements. The data traffic generated by the numerous sensors and devices may produce a steady stream of data while others will be delivered intermittently or produced in irregular bursts of information. The questions which arise are around data collection and processing optimization as well as the density of information needing to be processed in the core data center. After these are answered, network engineers must determine the best way to move the data through the network. Different latency and reliability requirements demand the possibility of prioritizing data traffic at a granular level. The key is for edge networks to create a financial model that makes it profitable.
Can you explain the benefits of cloud-managed networking?
In the absence of "business as usual," enterprises and small businesses are moving to the cloud, and this trend will only accelerate no matter what happens in the worldwide landscape. Companies that were eyeing an eventual migration are now quickly moving to adopt a cloud-based paradigm for their businesses. Industry giants who have shifted their sales tools to the cloud are seeing triple-digit profit growth thanks to the pandemic.
The cloud allows immediate access to data and information for businesses implementing it while streamlining the connectivity of IT teams in the management process. Today's networks need to incorporate more complex data-rich applications, diverse devices, and users than ever before which adds to the challenge of network management. Cloud-managed networking allows IT teams to achieve visibility, speedy troubleshooting, and cost-efficient management of their multi-gig network.
By eliminating the need for physical intervention, virtualised networks are gaining traction in order to help organisations manage complexity. "Leaner" IT organisations that utilize cloud-managed networking can easily provision, manage, optimise, and troubleshoot a high-performance enterprise wired and wireless network via a single web dashboard or native mobile application.The cloud can provide IT with the troubleshooting tools to stay on top of potential network anomalies which could affect services and react quickly to the latter through the use of artificial intelligence (AI) and machine learning techniques. Cloud networking software can help IT with prioritizing issues according to the severity in order to ensure reduced unplanned downtime plummets and increased network performance.