Cloudian offers innovative ways to leverage the power of data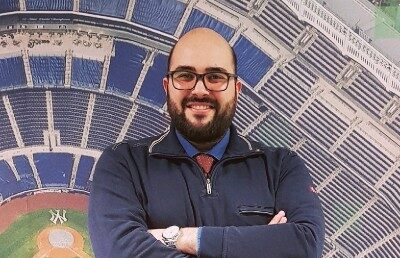 Today's data storage decisions are not only about choosing the right infrastructure, but how to connect, share and protect data sets in a modern application and distributed environment. Cloudian is helping organizations solve their biggest storage challenges and manage data growth by successfully creating a modern and effective storage foundation.
"We deal with futuristic technology by providing S3 compatible storage. Our customers understand the importance of managing their storage and ensuring the quality of their data. Our aim is to help customers find new ways to leverage the power of data. Our solution is simple, secure and scalable. Our customers can store data in multiple sites because the solution itself is geo-distributed and at the same time access the entire data set under one umbrella from one namespace.", said Fahad Hady, Account Manager – Middle East at Cloudian speaking about their presence in GITEX.
"We are here this year to expand our business in this region. We have many onboard discussions with prospect leads, new partnerships and validated alliances. We already have some accounts, which are growing and expanding. A special thanks to our dear friends Mario M. Veljovic, General Manager, VAD Technologies and Dimuth Wijeratne, Senior Sales Manager, VAD Technologies who are helping us to grow in the market", he added.
Being an American Company, headquarter is in Sillicon Valley but they have offices all around the world. However, they do believe that having more presence and covering more footprints here in Middle East is extremely important, so we do plan to continue coming to Gitex and to many more such events. Earlier this year, they attended another event called Data Driven Government. About Forty-Five different government entities from the region are on the mission to reduce paper consumption, which leads to an explosive amount of data growth. This event aimed to help such organisations achieve their goal. Cloudian takes pride in educating and helping their business and technical clients strategically manage their data assets with revolutionary solutions. According to Fahad, "Lot of government entities are deploying our solution realising the importance of data storage."
Fahad concluded, "Through continuous product innovation and close technology alliances, I am proud to be part of a successful team at Cloudian that is driving the data storage revolution with new, simple and infinitely scalable solutions that consolidate and protect massive amounts of data in a single, easy-to-manage distributed environment."