Cloudy with a chance of innovation
Jean-Pierre Brulard, SVP and GM, EMEA at VMware, talks about his company's strategy to win in the multi-cloud era and plans to harness the power of tech superpowers.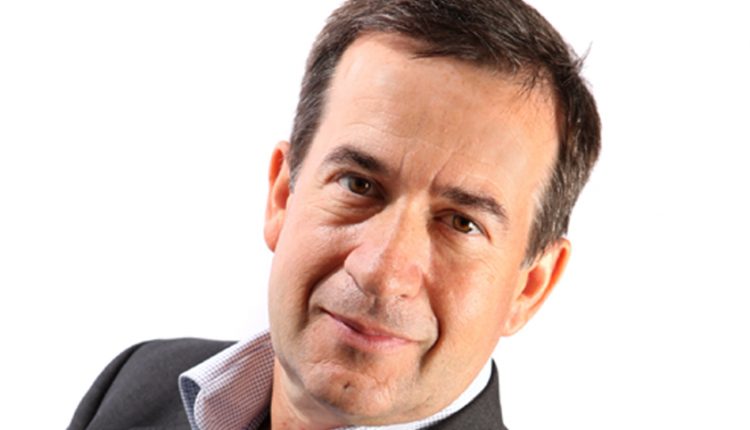 How strategic is the Middle East region for VMware?
We started operations in this region with five people ten years ago. Today, we have 200 people, 10,000 customers, and partners. Ten years back, not even in my wildest dreams would I have imagined this kind of growth. We are still investing heavily in this region, especially in people, because there is a growing appetite for new technologies with Expo 2020 in Dubai, the World Cup in Qatar and Vision 2030 in Saudi. Many telcos in the region are investing in 5G, and all these augur well for us.
Your CEO Pat Gelsinger recently said VMware's unique strength is in bridging across silos of innovation. Could you elaborate on what he meant?
Pat was referring to the DNA of VMware- what we are good at is solving complex issues and bridge IT silos. If you look back at our history across two decades, our first act was to bridge silos between different hardware in terms of servers and storage; act two was to bridge across devices with Workspace One; in our third act, we bridged across networks, where nothing had changed in 30 years. We made it software-defined with a single pane of glass management.
Finally, if you remember, public cloud emerged three years ago and became another silo. So, we invented hybrid cloud with our Cloud Foundation, bridging the gap between private and public cloud.
Now, looking ahead, what we are trying to do is bridge across what we call tech superpowers – mobile, cloud, AI/ML and IoT/Edge. All these superpowers reinforce each other, creating more devices, more data, which in turn, require more intelligence and processing power.
Do you think cloud has reached an inflection point in the Middle East?
Nearly every customer is on a cloud journey today. Their first step was to build a solid foundation with the public cloud, which allows them to automate and provision applications faster. Now they are looking at multi-cloud, and we have a two-fold strategy to provide them with consistent cloud experience.
We work with mega cloud service providers such as IBM and AWS, but, at the same time, we have a developed strategy to work with local service providers. We are offering our cloud provider program, which has around 4,500 cloud providers in 120 countries and they leverage out [of] the SDDC stack. We have 25 local cloud providers in the EMEA region alone. In the last couple of years, we have seen a lot of traction in the Middle East region around cloud computing with many companies modernising their data centres, and implementing private clouds. We are also empowering the local providers to compete better with global service providers.
For businesses in the region, isn't it much better to work local providers because they may be able to negotiate better SLAs?
If you are a bank or a government agency, the first thing you need to take into account is regulation. All the global service providers will have to reach some kind of agreement with local regulators. AWS is opening its data centre in Bahrain, and Kuwait has announced that all the data that will be hosted in this facility by Kuwaiti companies will be treated as sovereign to the country. Think of it as an embassy model but for data and workloads. Cloud providers will have to find creative ways to address data sovereignty laws of each country in the region.
You are betting big on Kubernetes with Heptio acquisition. Is this part of your 'any application on any cloud' strategy?
We think Kubernetes will become the de facto standard for managing infrastructure across multi-clouds. We already have PKS, and now we deliver HKS (Heptio Kubernetes Subscription). We are working towards creating a comprehensive family of Kubernetes solutions, and we believe Red Hat will become less relevant now that IBM has acquired it.
Currently, only AppDefense is natively integrated with vSpehere Platinum. Will it be integrated with all other VMware products?
We believe we need new models of security and it must be integrated with every solution to reduce the attack surface. We have 600,000 customers of vSphere, and though we don't guarantee we will have 100 percent adoption, AppDefense will become mainstream if you look at the installed base, and the same thing will happen with Kubernetes – making vSphere the best underlying platform for container orchestration.
What is your VDI roadmap?
Our VDI strategy has evolved into a digital workspace platform that allows IT departments to deliver and manage any app on any device. The discussion is no longer about VDI or identity management or mobile but about a single suite, which can either be consumed on cloud or on-premise.
Our Workspace One is a unique solution, and we already have some large-scale implementations of this fully integrated platform. It accounts for 40 percent of revenues in terms of end-user computing, and we are partnering with many system integrators to develop a lot of offering around the digital workspace.
Do you think the future of the cloud will be a hybrid one?
Our multi-cloud strategy is focused on supporting our customers' needs because we don't think everything will move to the public cloud. Customers are moving their workloads such as test and development, web marketing campaigns and new digital applications that need quicker provisioning to multi-cloud environments. It's not an ideological discussion about private versus public cloud. We have started offering consulting services to assess the whole applications portfolio to see what they are today and where they will be tomorrow. You have to do this workload by workload, by applying what we call C2P2 (cost, compliance, price, and performance).
When you make an assessment of your applications, you have to be pragmatic and categorise them by criticality – if some application is going to be AI or blockchain-driven, maybe you'd need a different architecture to run them; if you foresee an application to be static then you don't need to move that to a different platform. And for cloud-native apps, you may need a platform such as Kubernetes. At the end of the day, what you need is a unified platform regardless of applications.