Cohesity Announces Significant Growth in Valuation
New valuation of $3.7 billion follows a record-breaking quarter with strong growth in annual recurring revenues, new account wins, and customers topping $5m in lifetime spend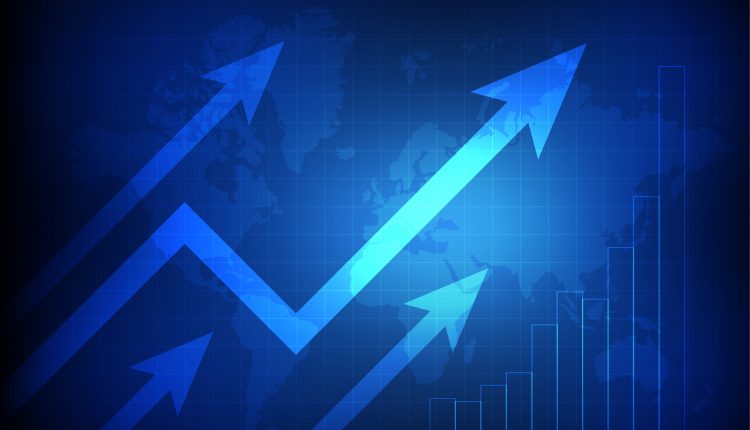 Cohesity has announced a new company valuation of $3.7 billion, which is $1.2 billion higher than its valuation less than 12 months ago. According to the firm, this dramatic growth in valuation continues to validate the incredible trajectory and momentum it is seeing as the modern multicloud data management company.
The valuation was established in line with a $145 million tender offer made by investors to Cohesity employees who want the option to sell a small portion of their equity for liquidity. This non-dilutive transaction was led by STEADFAST Capital Ventures and supported by a syndicate of new and existing investors, including Premji Invest.
"We are pleased to enable this liquidity opportunity for our employees," said Mohit Aron, CEO and Founder, Cohesity. "We believe the oversubscribed, non-dilutive tender offer based upon this increased company valuation speaks volumes about Cohesity's performance and future outlook as the leading, modern data management company."
The valuation comes as Cohesity is reporting record-breaking results from its fiscal second quarter ending Jan. 31, 2021. The company saw significant year-over-year (YoY) growth in annual recurring revenues (ARR), a continued surge in customer wins globally, and a rapidly increasing number of customers spending $5 million or more in total lifetime spend on Cohesity software. Cohesity also saw exceptional traction across its partner and service provider ecosystem.
"Cohesity is firing on all cylinders with significant increases in annual recurring revenues, exceptional customer and partner momentum, and impressive growth in overall customer spend," said Karan Mehandru, Managing Director and Head of Venture Capital, STEADFAST Capital Ventures. "The company also continues to introduce software innovations that are transforming data management – including Data Management as a Service. This game-changing SaaS technology is unleashing new opportunities for midsize and enterprise customers to simplify data management and do more with their data. At STEADFAST, our goal is to partner with exceptional entrepreneurs building iconic and durable companies that are built to last, and our partnership with Mohit and the Cohesity team is a shining example of that strategy at work."
The following metrics highlight record-breaking results Cohesity achieved during Q2, its most recently completed quarter.
Cohesity achieved a nearly 90 percent increase YoY (Q2/Q2) in ARR, further emphasising the success of the company's subscription-based software model.
The company's net expansion rate – or the rate of expansion net of churn from existing customers over the last year — continues to exceed 130 percent, a benchmark for leading subscription/SaaS companies. This means that ARR from Cohesity's existing customer set grew over 30 percent over the last 12 months.
The firm saw a 50 percent increase YoY (Q2/Q2) in the number of customers doing business with Cohesity, with rapid adoption in the Americas, EMEA and Asia Pacific/Japan regions. More than 2,300 customers trust their data with Cohesity.
Cohesity customers include two of the top five Fortune 500, two of the top five U.S. banks, more than 300 financial services organizations globally, and three of the top five pharmaceutical companies globally.
Cohesity realized an 84 percent increase YoY (Q2/Q2) in the number of customers that spent between $1 million and $5 million on Cohesity software in total lifetime spend, and a 300 percent YoY (Q2/Q2) increase in customers with more than $5 million in total lifetime spend.