ColorTokens, Finesse Collaborate to Tackle Zero-Day Vulnerabilities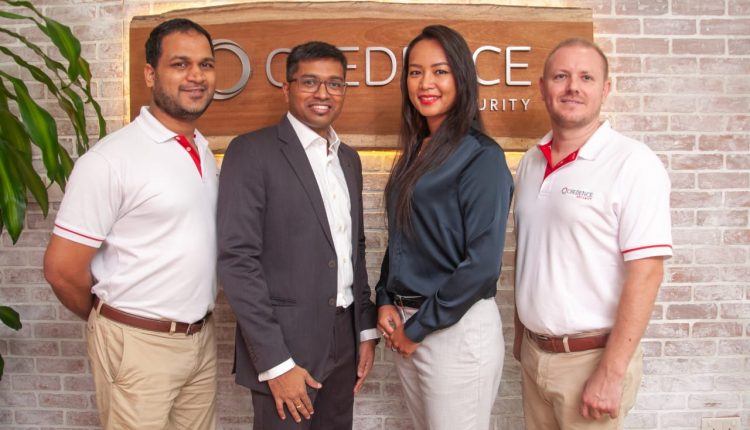 In a move to empower Middle East businesses with a fresh approach to coping with the escalating number of cyberthreats, ColorTokens, a leading innovator in Zero Trust-based cybersecurity solutions, has partnered with Finesse, a Dubai-based IT system integrator.
ColorTokens offers an integrated approach to understanding and mitigating cyberthreats across networks, endpoints and applications through its award-winning Xtended ZeroTrust Platform, which comprises Xshield, Xprotect, and Xaccess.
ColorTokens enables organisations to accurately assess and drastically improve their security postures, ensuring cyber-resiliency across cloud and hybrid environments.
Xaccess, the newest addition to the Xtended ZeroTrust Platform, is ColorTokens' solution for Zero Trust secure access for remote employees, third parties, or contractors from distributed locations as they connect with their cloud- or datacenter-based applications or data. Like Xshield and Xprotect, Xaccess is infrastructure-agnostic and cloud-delivered to support unlimited, scalable access control regardless of resource and end-user location.
With this partnership, Finesse can give regional customers the ability to instantly visualise and segment their entire IT infrastructure, proactively protect endpoints, and contain and respond to zero-day attacks—all while seamlessly integrating with existing security tools.
"With the exponential growth of cyberthreats in the Middle East, traditional security approaches that follow a 'castle-and-moat' principle are no longer sufficient to protect today's enterprise networks," said Lee Ealey-Newman, VP Channels for EMEA, ColorTokens.
"To prevail against an increasingly malevolent threat landscape, adopting micro-segmentation and a Zero Trust approach that extends to the endpoint has become mission-critical for modern enterprises. We believe that Finesse, with its strong presence in the Middle East and in-depth industry knowledge, is well-positioned to deliver ColorTokens' ground-breaking, end-to-end Zero Trust platform to regional customers. In addition, this partnership complements our vision of building a robust channel ecosystem comprised of top-notch partners, together with our trusted regional value-added distributor, Credence Security."
Finesse specializes in delivering bespoke digital solutions around Business Intelligence (BI), analytics, Robotic Process Automation (RPA), blockchain, security and more, to over 300 customers across sectors such as BFSI, education, energy, healthcare and public sector among others.
Adhish Pillai, Practice Lead Cybersecurity, Finesse, said, "Partnering with a premier cybersecurity innovator such as ColorTokens allows us to offer our customers a cutting-edge and easy-to-deploy Zero Trust platform. To win against today's increasingly sophisticated cyberadversaries, organizations need to adopt a proactive and holistic security strategy that transcends traditional methods. ColorTokens' Xtended ZeroTrust Platform can address this industry demand, and we are excited to work with them in providing the strongest protection and greatest value to our customers."
Philip Cherian, Regional Channel Director, Credence Security, said, "With enterprise boundaries expanding beyond corporate perimeters, securing the network has become more important than ever. Zero Trust plays a critical role in addressing this market need, and that's why bringing this security approach to more and more customers across the region is a key priority for Credence Security. We are confident that Finesse is the right partner to take ColorTokens' Zero Trust innovations to new heights."