Condo Protego partners with VMware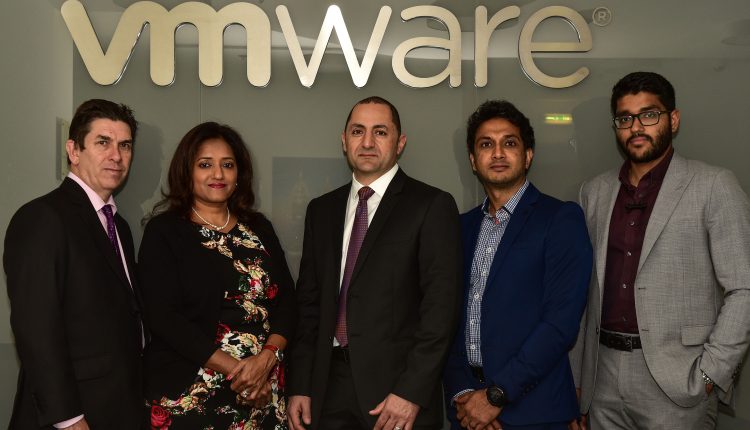 Condo Protego, the UAE-based IT infrastructure and information management consultancy and solutions provider, announced that it has become a VMware Enterprise Solutions Provider, helping it to enable new digital business models in the region.
The UAE's digital market is set to grow by 21 percent to top AED 24 billion by 2021, according to a recent reportby market research firm Fitch Solutions.
UAE organizations are increasingly adopting the latest cloud, mobility, networking, and security solutions. By optimising how they store, manage, and secure their data, organisations can gain new business insights to transform customer experiences.
"As the digital era advances, 2019 will be a vital year for UAE organizations to adopt a digital foundation that can leverage their data for new business insights," said Andrew Calthorpe, CEO, Condo Protego. "To meet this target business leaders in the UAE will need to adopt a cloud-first strategy, look to modernize their data center infrastructure and endeavor to deliver robust mobility and security."
Condo Protego has advanced in the VMware Channel Partner Program. Originally, Condo Protego joined as a VMware Partner in 2012, and is now an Enterprise Solutions Provider.VMware continues to showcase emerging business technology innovations across containers, the Internet of Things, edge computing, artificial intelligence, and machine learning.
"Elevating Condo Protego to an Enterprise Solutions Provider strengthens our ties with one of the UAE's most innovative systems integrators and digital support businesses," said Ossama Eldeeb, Director, Middle East, Turkey, and North Africa (METNA) Partner Organization, VMware. "We are committed to delivering innovative solutions to our customers to accelerate their digital journey. Through this strengthened partnership we hope to assist UAE organisations in meeting their digital transformation goals, protecting brand and customer trust and boosting workforce productivity."