Day 3 Highlights You Might Have Missed at GITEX 2020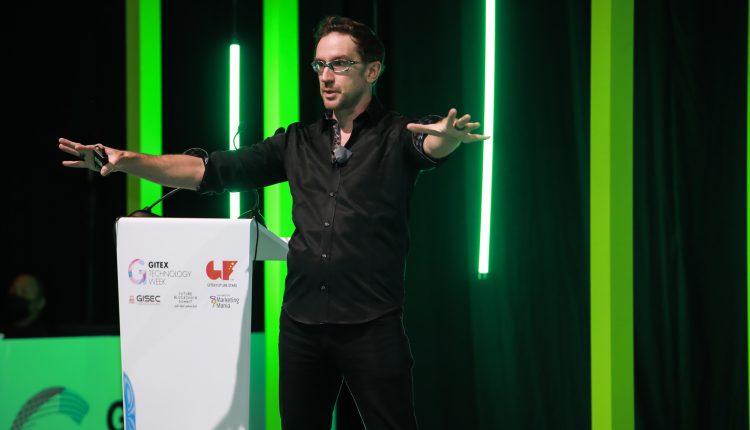 The 40th edition of GITEX Technology Week featured international trailblazers in innovation and cybersecurity, including infamous hacker Bryan Seely and maverick inventor Pablos Holman. Here is a snapshot of the key highlights on Day 3.
NEOM: Developing the World's Leading Cognitive City with 5G
Mansoor Hanif, Executive Director Engineering Technology and Digital, NEOM, gave a sneak peek into how the $500 billion planned high-tech city in the North-West of Saudi Arabia would be underpinned by futuristic technology and innovation.
He said, "5G is fundamental in the future of NEOM and will be pivotal in building the world's first cognitive city in which humans and machines work in unison. Today, only 1% of data that is produced in cities is actually being used and shared. Our ambition is to use 90% of that data in a safe and transparent way to increase liveability, sustainability, and the quality of life overall. 5G will be crucial in allowing cities to become what makes a cognitive city, including networks that are designed to enable smart living, key technology to connect IoT devices and make robotics on the ground and in the air ultra-safe."
Adidas: Building a thriving global community
At the inaugural edition of Marketing Mania, DWTC's new event for brand tech marketers, Amrith Gopinath, Senior Marketing Director, Adidas (UAE) discussed how the sportswear giant has been able to bring together people from different backgrounds and walks of like, unified by a desire to become better – better runners, better athletes and ultimately better people.
He said, "Creating a brand community is not a marketing strategy; it is a business strategy. You need the entire business to commit to the community you are creating on a long term basis. A community doesn't exist to serve a brand; it exists to serve the people in its community. If you do that, brand strength follows."
Future Blockchain Summit: world-famous futurist explains how Blockchain can build safer cities
Hacker, inventor, entrepreneur, and technology futurist Pablos Holman discussed the potential of merging Blockchain with artificial intelligence to build safer cities and enhance government services.
Holman stressed the power of cryptography, which is a fundamental element of blockchain and an underlying technology for wallets and transactions. "Cryptography or crypto toolkits can be used to create accountability and transparency in protocols," he said. "At the end of the day, you just want to be able to prove that someone is not cheating… cryptography and crypto toolkits can be used to create transparent protocols."
Holman added that an open-minded community of technologists is essential in fostering innovation in cities like Dubai. "In the Silicon Valley that I grew up in, you could do that. I think that is the one thing that needs to be fostered in environments like these. With the increase of the human population, technical problems have arisen that kept humans from thriving. We need to invent new technologies to help solve the problem on a global scale. Today, the world is no longer computationally constraint – we are imaginatively constraint. This is what we essentially need to realise. We have the tools available but we lack in imagination and good ideas. Opportunists figured out how to make the right product at the right time based on technologies that came before them. Utilising the actual technologies and data, inventors managed to not just replace a business, but replace an entire industry."
Sean Reyes, Attorney General, State of Utah, speaking alongside Holman, stressed the need for strengthening intellectual property rights. "This is one thing that Dubai can continue to develop – it is one of the parts of a recipe that can be made to create a strong innovation ecosystem," he said.
Renowned hacker Seely shares astonishing cyber stories
World-renowned cybersecurity expert, ethical hacker, author and former U.S. Marine Bryan Seely was in the spotlight at GISEC when he revealed some astonishing secrets and details from his cyber escapades.
Seely gained fame in 2014 when he became the "only person" to ever wiretap the United States Secret Service and FBI to expose hidden criminal activity that has taken root and spread all over the globe.
He said, "Ultimately as humans we want to trust other humans. The only way to stay 100% private is to remove people. Be skeptical, if someone sends you something too helpful, don't click it. I click on links that I shouldn't, but it's how you deal with it within your organisation. Always try to be responsible in terms of other people's data."
The Israeli tech investment landscape: Introducing Israel to new investors
GITEX Future Stars hosted to the first ever Israel Discovery Innovation Day, which provided insights and case studies from tech leaders, leading UAE and Israeli investors and business leaders.
Giving an introduction to the Israeli tech investment landscape, Kevin Baxpehler, Managing Partner of Remagine Ventures, an early-stage venture capital fund focused on media-related investments in Israel, said that the roots of innovation among Israeli entrepreneurs are closely related to the Israeli culture and way of thinking. "What makes Israel very attractive to foreign investors is the culture of 'chutzpah' among its entrepreneurs which translates into extreme self-confidence to go after big dreams. We have a talent pool that thinks outside the box," he said.
Dr. Sabah al-Binali, Head of the Gulf Region for OurCrowd, a global venture investing platform and Israel's most active venture investor, stressed the need for investors to understand Israeli culture first, improve tourism levels and then push ahead with business.
Orit Alperovitz, Co-Founder & CEO of NEOME, The Women Investor Club, said Israel is well-known for its cybersecurity companies but also has a booming healthcare industry that is ripe for investment.