Drones Synergies Conference offers key insights
The 2019 edition of the international capacity building workshops and conference Drones Synergies took place this week.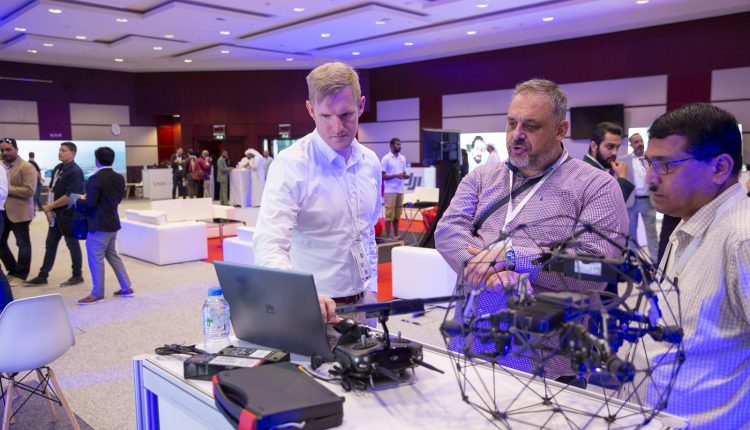 The 2019 edition of the Drones Synergies Conference took place this week at the Zayed University Convention Centre in Academic City, Dubai. Following the success of previously hosted events, this year's conference welcomed at least 1,000 attendees who had the opportunity to receive professional certifications. For the second consecutive year this conference was organised by the Zayed University (UAE), International Center for Biosaline Agriculture (ICBA, UAE) and Falcon Eye Drones (FEDS, UAE). The non-profit and non-commercial event, fully sponsored by its organisers, was complimentary for nominated participants.
Drones Synergies 2019 offered workshops and keynote presentations covering three key categories that included Drones Synergies Outreach, Education and Academic. The event has also presented several exhibitions stands featuring products and solutions in the drone technology sector as well as awards ceremony recognising various entities for making a difference in this industry. This year's speakers who touched upon such important topics as artificial intelligence (AI) and big data, diversity in STEM programs boosted by drone technologies, female drone communities in the USA and how this technology inspires them, drones powered agriculture among other current topics. Over 220 students from high schools (7th Grade and above) and universities has also attended the event and benefited from the Pro, Academic and Edutainment sessions. Edutainment component of the conference is one of the key elements that is designed to provide younger generation with enough exposure to innovation and drones advancements, insights, trends and related jobs of future.
"The UAE is gearing up for the Expo 2020, so more and more cutting-edge technologies will be adopted and showcased by the local government. We believe that drone technologies play an instrumental role in the further development of smart cities as they create opportunities for much more efficient and innovative approach to any development," said Rabih Bou Rashid, Managing Director at Falcon Eye Drones. "This is one of the reasons we invest our expertise, time and energy to create such high impact events as the Drones Synergies with the goal to contribute to the UAE's innovative drive and the fourth industrial revolution that is unfolding globally."
Dr. Ismahane Elouafi, Director General of ICBA, said, "Innovative technologies such as artificial intelligence and Unmanned Aerial Vehicles (UAV) can play a massive role as data powered agriculture for lifting people out of poverty, especially those living in marginal environments. At ICBA, we see drones as a powerful technology to identify issues related to agriculture and explore solutions in the shortest possible time. In the last one year, ICBA has been utilising drone technology to monitor crop health, for natural resource management, and for the early detection of red palm weevil, a dangerous pest that attacks date palm trees."
"We are delighted to partner with Zayed University and Falcon Eye Drones to organise the second edition of the Drones Synergies conference in Dubai," added Elouafi.
Drones Synergies 2019 consisted of the total of 5 plenary sessions, 10 types of the professional certifications divided by themes such as Industrial Inspection and Monitoring, Media, Shows and Entertainment, Mapping and Surveying, AI and Big Data, Digital and Data-Driven Agriculture, Reality and 3D City Modeling.  Participants at the event have also enjoyed drones' races and games as well as demonstrations, trials and networking opportunities.