Epicor Drives Momentum in the Middle East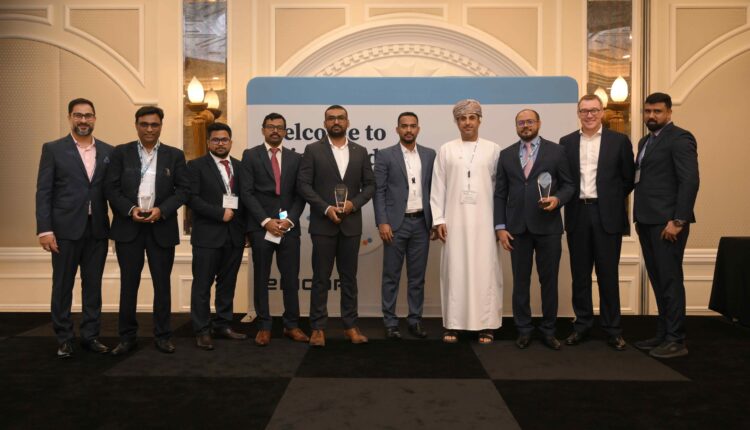 Epicor discussed key developments in its Middle East growth strategy at the company's 2023 Middle East Customer Day on January 17, including plans to launch a new regional data centre driven by surging customer cloud adoption.
With increased interest and demand in cloud solutions amongst Epicor customers in the Middle East, the new UAE data centre — slated to be online Spring 2023 — will help Epicor customers boost performance and speed, as well as improve security. This gives customers using the company's purpose-built portfolio of solutions — including Epicor Kinetic for manufacturing — a modern, flexible, and scalable technology approach that helps them better compete and grow their businesses.
"We were pleased with our performance in 2022 including increased interest and adoption in cloud-based solutions, and we're continuing to invest in technologies and infrastructure to ensure our customers have the cutting-edge capabilities they require to connect their operations and prioritise growth," said Vibhu Kapoor, Epicor Regional Vice President, Middle East, Africa & India. "Customers are choosing Epicor not only for our cloud capabilities and deep industry expertise, but they're also interested in strong levels of support from a reliable partner. At Epicor, we understand our customers' challenges, and are there every step of the way to collaborate and help them gain visibility across their business and optimise production and supply chain processes."
In addition to highlighting the data centre investment, Epicor also showcased key customer successes at its Middle East Customer Day with the first regional Customer Excellence Awards, honouring several innovative companies that have driven growth and profitability this past year using Epicor solutions.
The winners included:
Journey to the Cloud Excellence Award: Al Shawamikh Oil Services was recognised for driving continuous improvements through automation and digitisation of several key operational process to modernise and transform their business. Being early cloud adopters in the region, Al Shawamikh Oil Services migrated from Epicor Kinetic on-premise to SaaS, to enable them to stay current with latest functionality and remain competitive.
Business Transformation Excellence Award: Abu Dhabi Precast transformed their business operations and introduced more transparency with Epicor Kinetic so teams can better track budgets and expenditures at every phase. The data provides visibility and tracking across more than 40 operational initiatives, pivotal in keeping operations and costs in check.
Technology Innovation Excellence Award: Arabian Plastic Industrial Co (APICO), recently listed on the Saudi Exchange, moved to Epicor Kinetic deployed in the cloud to standardise business processes, support adherence to regulatory compliance demands, and optimise their financial and operational processes. The solution is supporting their strategic company objectives — to deliver innovative products and world-class customer-centric services.
"Congratulations to all our worthy winners. Our customers and partners are central to Epicor's success, and we're thrilled to celebrate their innovations and achievements in driving their businesses forward," said Andy Coussins, Senior Vice President and Head of International at Epicor. "We're excited to share our regional investment plans for 2023, and we thank our customers in the Middle East region for their continued commitment to Epicor and look forward to collaborating to drive future success."