F5 Networks champions 'application capital'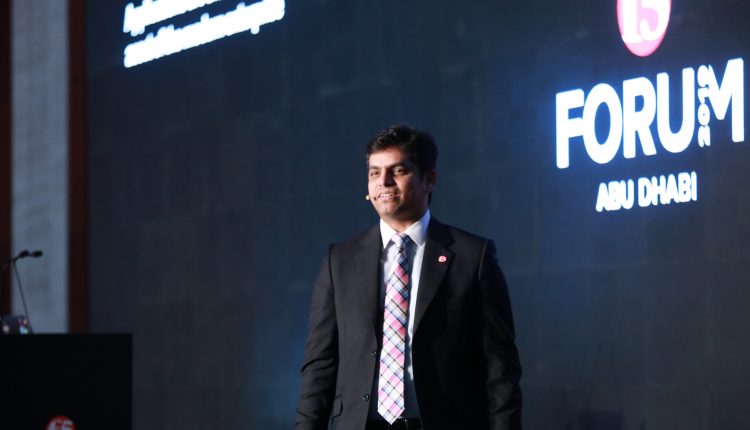 F5 Networks urged businesses in the Middle East to fully embrace the potential of "application capital" in order to unlock new levels of profit and innovation at its annual F5 Forum in Abu Dhabi on March 5.
"The true value of the modern enterprise undeniably resides in its applications and data," said Tabrez Surve, F5 Director for Gulf, Levant and Turkey, speaking to an audience of customer, partners and industry experts at the F5 Forum in Abu Dhabi.
"Human capital once dominated the business realm, but times have changed. Today, application capital is the primary driver for differentiation and value creation."
According to Surve, true digital transformation can only occur if enterprises put more focus on modernizing application portfolios and associated infrastructures.
"Human capital needs basic services to thrive in an organization. So too do applications, for example, traffic management, bot protection, and access management," he explained.
"This is why it is more important than ever for enterprises to embrace infrastructures, application development and management tools, as well as processes that balance effective controls with innovative freedom."
Application services emerged from the disaggregation of capabilities formerly integrated into devices such as Application Delivery Controllers (ADCs). Today they are software-defined, loosely coupled, and easily consumed. It is possible to attach individual services to applications based on specific needs. It is also possible to achieve consistent quality and security across the entire application portfolios.
"Consistent service quality means there is an additional layer of security, availability, and reliability that is enforced independently of whether the applications have such capabilities built-in or not," said Surve. "This is critical at a time where much of the user experience is digital in nature, delivered via the cloud, and increasingly built by developer teams outside of the IT organisation."
According to F5's recently published State of Application Services report, almost nine out of ten businesses surveyed globally have multi-cloud architectures in place, largely driven by application-first methodologies.
The biggest cited challenge is to enforce consistent security and ensure reliable performance. Nearly half of all organisations (48%) undergoing a digital transformation initiative reported difficulties of this nature when applications are distributed across multiple cloud platforms.