FarEye acquires Dipper for IoT platform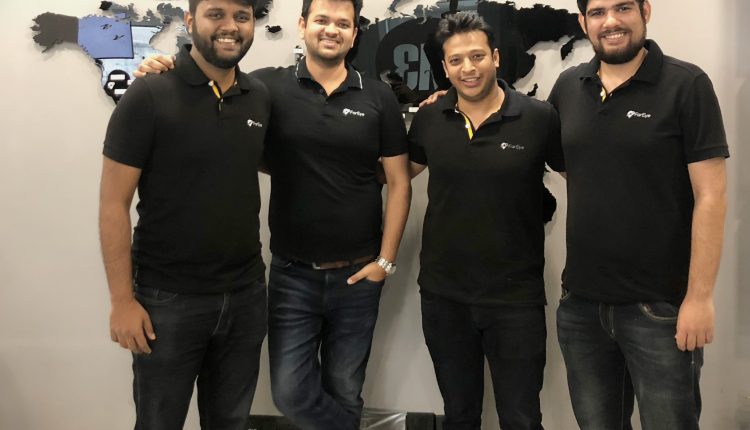 FarEye has acquired Dipper Technologies for an undisclosed sum. Dipper, founded by Suryansh Jalan and Ayush Syal in September 2015 is an IoT platform that provides visibility and predictability in freight movement, trusted by Fortune 500 companies and large manufacturers. FarEye is founded by Kushal Nahata, Gautam Kumar and Gaurav Srivastava in 2015 is a global leader in last mile delivery platform, servicing 100 plus customers across five  continents. 
This move reinforcesFarEye's growth plans to solve challenges for long-haul and multi-modal logistics. 
Dipper's predictive technology platform provides logistics stakeholders end to end real-time visibility of their chain while enabling them with preventive management tools and easy decision making aided with smart KPIs and analysis. Their propriety ML engine estimates real-time delay in freight movement. This helps shippers with better planning for arrival of goods, reliable transportation reducing inventory and benchmarking SLAs to reduce transportation cost. The technology allows on-time deliveries, bottleneck mitigation, theft and pilferage reduction, digitised document digitisation with electronic proof of deliveries and dispatch orders, customer satisfaction and optimised operations. 
According to Frost & Sullivan, in 2016, the size of the logistics sector in GCC was estimated to be $107 billion of which the road transportation sector accounted for $26.9 billion, growing at a conservative rate of 5 per cent year on year.
Kushal Nahata, Co-founder & CEO of FarEye, says, "Shippers are losing a lot of time, money and inventory due to unpredicted freight movement. Transport infrastructure investment is projected to increase at an average annual rate of about 5% worldwide over the period of 2014 to 2025. The Dipper team understood the problem really well and this understanding coupled with a very passionate team & a strong product supplemented FarEye's existing strength in supply chain industry technology. We are now headed towards digitalizing Middle East's transportation industry and improve it to ensure on-time deliveries with reduced cost of goods movement. We are now a strong team of 200, consulting more than 100 customers – targeting the trillion dollar logistics & supply chain industry, globally."
Suryansh Jalan, Co-founder & CEO of Dipper says, "We are excited to join hands with FarEye, a company that shares our values, vision and desire to digitally enable the Logistics & Supply Chain industry. Our joint comprehensive solution will enable shippers to gainend to endvisibility of the freight and will give them access to preventive tools for optimizing supply chain management. From Order Creation, Allocation, Transit Visibility and ePoDs, combined with powerful SLA and KPI dashboards, fuelling, resource utilisation, optimisation to toll cards – this suite will cater to needs of all stakeholders (consignors, 3PL/Transporters, Fleet Owners and Consignees) alike."