Finesse Celebrates a Decade of Successful Regional Operations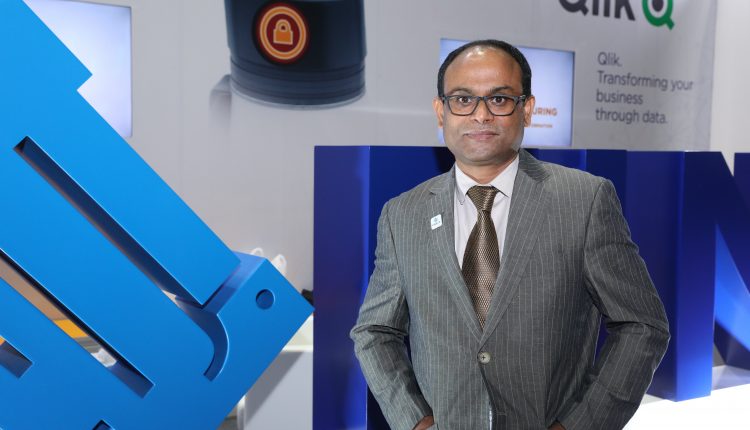 UAE-headquartered Finesse, a transformative pure play systems integration company, highlighted and celebrated a decade of success and credence in the regional market at the recently concluded GITEX Technology Week.
"Since our inception, 10 years ago, we have consistently grown in all dimensions such as manpower, revenue, portfolio, operations and geographies, despite the evolving and dynamic market circumstances," said industry veteran Sunil Paul, Co-Founder and MD at Finesse. "Having a clear focus from a domain, technology and delivery perspective has greatly contributed to our success."
The company was founded with the mission to revolutionise IT infrastructures through superior systems integration capabilities while simultaneously empowering customers to digitally transform business processes to accelerate growth.
Finesse boasts proven market expertise in areas such as AI chatbots, blockchain, RPA, CRM, customer experience management and so on. The systems integrator has recently introduced its new cybersecurity portfolio of products and solutions to enable customers to securely transform into the digital era.
"Digital transformation agendas are increasingly dominating business discussions and priorities. Traditional cybersecurity approaches that protect endpoints, networks and perimeters are no longer sufficient in today's dynamic landscape. At Finesse, we are seeking to be the trusted partner for our customers and cater to their evolving digital requirements."
One of the key concepts to securing the evolving demands of digital transformation technologies is adopting a Zero Trust model.
"There are three pillars attached to Zero Trust – micro-segmentation, multi-factor authentication and privileged access management. We are partnering with niche global leaders to ensure our regional customers have top-notch solutions in each of these areas," explained Paul.
On the micro-segmentation front, Finesse has signed up with a US-based global player in unified, cloud-based security solutions ColorTokens.
For pioneering multi-factor authentication solutions, the systems integrator has partnered with Singapore-based V-Key, a global leader that provides defence-level app protection software for digital security, used by banks, governments and payment gateways.
Iraje, an enterprise security solutions company that specialises in Privileged Identity and Access Management solution for businesses globally, has collaborated with Finesse to help regional customers exert control over who has the access for which data and systems.
Paul said, "The biggest factor for our success as a well-established company in the regional market is the trust we have built with our customers over the years. Through our professional and competent services and world-class solutions, regional customers know they can rely on our strengths and that we will always strive to deliver beyond expectations. Customer satisfaction and loyalty are critical elements of a business and we have been able to personify these two aspects in everything we do."
Today the widely acclaimed systems integrator boasts a portfolio of renowned global technology companies to provide tailored solutions and services to its stellar list of clients that includes 80 percent of the region's leading banks, most government organisations, several healthcare and education institutions and many enterprises. With its entire 400-plus professionals dedicated to a customer-first approach, Finesse has successfully assisted over 300 enterprise customers across MENA-APAC and Americas with their digital transformation journeys. Over the years, Finesse has continuously proven that it is a force to be reckoned with by bagging more than 50 global awards and supporting over 120 international financial institutions to capitalise on transformative technologies.