Healthcare Sector Lags Behind in Hybrid Multicloud Adoption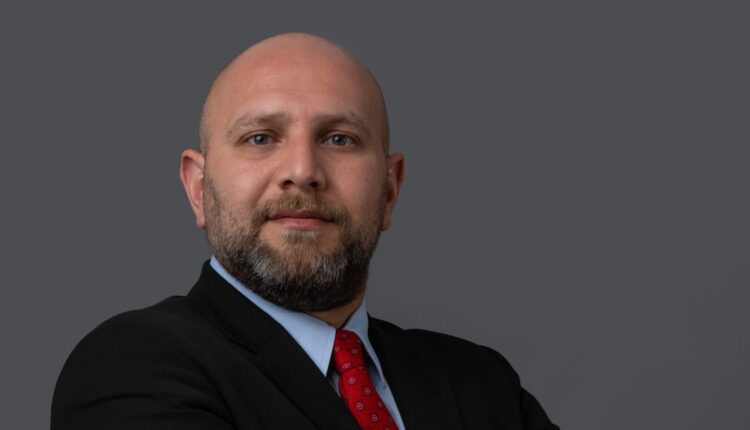 Nutanix has unveiled the healthcare industry findings of its Enterprise Cloud Index (ECI) study, which shows progress in cloud adoption. According to the research, companies in the healthcare sector lag behind the overall average for other industries; however, they are expected to grow from 53 percent to 74 percent over the next three years, in line with the global trend towards multi-cloud IT infrastructures, which include a mix of private and public clouds.
Hybrid multi-cloud is also the operating model with the highest expected growth among all companies surveyed in the ECI. Half of the percentage of respondents in the healthcare sector (6 percent), compared to the overall, cross-industry response (12 percent), have adopted the hybrid multi-cloud model.
However, those in the healthcare sector expect to increase hybrid multi-cloud deployments by more than seven times (38 percentage points) over the next three years, reaching a penetration of 44%. In addition, some healthcare companies plan to start using multiple public clouds (multiclouds) as a single IT infrastructure, increasing the use of this model from the current 0% to 8% by 2026. Respondents were asked about the cloud challenges they are facing, how they run business applications, and where they plan to do so in the future. Below are the key findings of the study.
Cybersecurity is the main driver for investment in IT infrastructure. Cybersecurity was cited by 13 percent of respondents as the main driver driving their IT infrastructure purchase decisions, followed by data sovereignty (12 percent) and cloud and on-premise execution flexibility (9 percent). Costs were cited by only 4% of respondents although the majority of respondents put cost control at the top of their list of challenges. In fact, 86% of healthcare respondents cited cloud cost control as a challenge in managing their current IT infrastructure and more than a third (36%) cited it as a 'significant' challenge.
Mixed environments create new challenges and require a single place to manage all workloads and data. 96% of healthcare organisations agree that ideally, they should have a single platform to manage their different public and private infrastructures. As a result, the majority of healthcare companies surveyed cited disaster recovery (42 percent) as the main challenge in managing mixed infrastructures. This is followed by the visibility of where data is located (41%), data analysis and orchestration (40%), and data storage costs (40%).
Application mobility comes in the first place. All healthcare organisations have moved one or more applications to a new IT environment in the last 12 months. Security and sustainability (40% both) are cited as the most frequent reason for such a move.
"It is clear from the report that hybrid multi-cloud will be the IT infrastructure model of choice for healthcare providers in the future. Any conversation about how the hybrid infrastructure is evolving in an organisation should include new and emerging technology such as AI, machine learning, and edge computing. These technologies will undoubtedly introduce new challenges, but they will also help achieve business and revenue goals faster," says Mohammed Abulhouf, Senior Director & GM EMEA Emerging Markets at Nutanix.
For the fifth consecutive year, Vanson Bourne conducted a study on behalf of Nutanix, interviewing 1,450 IT decision-makers worldwide between December 2022 and January 2023. The research complements the fifth annual Nutanix Enterprise Cloud Index study and focuses on cloud deployment and planning trends in the healthcare industry, based on responses from 250 IT professionals in that market. It highlights the plans, priorities, and experiments of cloud providers in the healthcare sector and includes comparisons of multi-cloud activity in the healthcare sector with that of other markets and countries. The respondent base spans multiple industries, company sizes, and the following geographies: Americas, Europe, Middle East and Africa (EMEA), and the Asia Pacific Japan (APJ) region.
For more information on the global report and results, the fifth edition of the Nutanix Enterprise Cloud Index is available here.