HPE Unveils As-A-Service 5G Portfolio For Telcos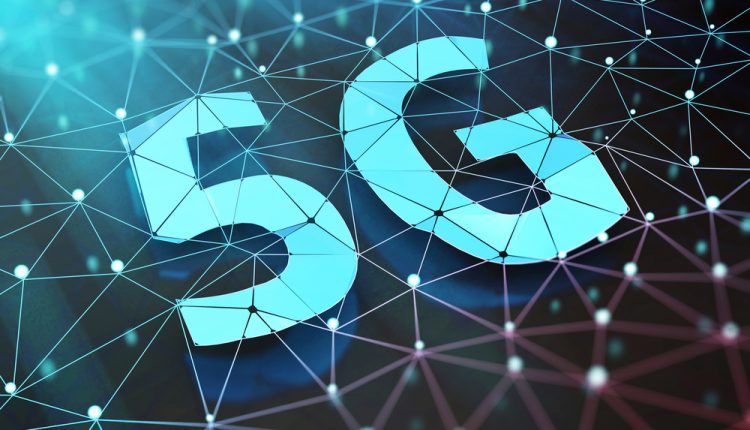 Hewlett Packard Enterprise (HPE) has announced a new portfolio of as-a-service offerings to help telecommunications companies build and deploy open 5G networks. The portfolio will accelerate telcos' path to revenue growth with 5G and enable them to rapidly deploy 5G services to deliver dynamic, personalised, and real-time experiences to employees, customers and citizens. HPE's open strategy and commitment to the 5G market aligns with the interests of the Administration and the Federal Communications Commission, who are encouraging US companies to demonstrate leadership in 5G innovation.
HPE's edge-to-cloud, platform as-a-service strategy is uniquely positioned to help telcos capitalise on the 5G opportunity, by leveraging a cloud-native software stack for 5G core, optimised telco core and edge infrastructure blueprints, and Wi-Fi 6 enabled services. Built on open and interoperable platforms combined with carrier grade infrastructure and modular software components, the portfolio of offerings allows telcos to incorporate more automation, become more agile, and deploy new 5G services faster across the telco core, the telco edge and into the enterprise.
"Openness is essential to the evolutionary nature of 5G and with HPE 5G Core Stack telcos can reduce operational costs, deploy features faster and keep themselves open to multiple networks and technologies while avoiding being locked-in to a single vendor approach," said Phil Mottram, Vice President and GM of the Communications and Media Solutions business unit at HPE. "HPE has one of the broadest 5G portfolios in the market and is uniquely positioned to help telcos build an open multi-vendor 5G core, optimise the edge with vRAN, and deliver connectivity and new compute services to the enterprise using MEC and Wi-Fi 6."
HPE's open 5G portfolio offers the solution to 5G challenges at the core, at the edge, and in the enterprise and promises to unleash the potential of 5G, enabling a host of new applications across a range of industries, including automotive, education, financial services, government, manufacturing and utilities.
These edge-to-cloud 5G-ready technologies are available on a pay-as-you-go or subscription basis via HPE GreenLake to help accelerate the rollout of 5G infrastructure without upfront capital outlays and to help manage the uncertainty of timing and sizing their 5G deployments. With HPE GreenLake, telcos can grow and expand their network as new users come online and pay monthly based on measured utilisation. Through HPE GreenLake, the 5G infrastructure can be operated on behalf of the customer to free up resources to focus on innovation at the network and enterprise edge.
 HPE 5G Core Stack is a cloud-native, containerised 5G core network software stack that accelerates the journey to new 5G revenue streams, seamlessly integrates with previous generation networks and is future-ready for upcoming advancements in 5G standards. The HPE 5G Core Stack will be available as an integrated software and hardware platform, based on validated HPE Telco core and edge blueprints, and supported within HPE GreenLake. By deploying a truly open, cloud-native 5G core, telcos can swap out network functions as needed, enabling them to respond to market developments and avoid vendor lock-in.
 To streamline new services at the telco edge, HPE continues to innovate at the 5G edge and is developing new infrastructure solutions designed to power both vRAN and MEC solutions at the telco edge or on the enterprise edge.
Using Passpoint technology and the new Aruba Air Pass service, cellular subscribers can now securely and automatically roam onto participating Aruba enterprise customer Wi-Fi networks using their SIM credentials and be visible to mobile network operators. This technology extends the 5G footprint into the enterprise while allowing telcos access to Wi-Fi connected users and IoT devices, and is essential for maintaining high service levels and the ability to create and monetise new services.
HPE will partner to accelerate opportunities building on Aruba Air Pass and Air Slice to further enhance the integration of the network and customer edges by enabling subscribers to seamlessly roam from 5G cellular to Wi-Fi networks along with guaranteed quality of service, all cloud-managed by Aruba Central. Aruba Central is a unified network operations, assurance and security platform that simplifies the deployment, management and service assurance of wireless, wired and SD-WAN environments.
The full HPE 5G Core Stack will be available globally in the second half of 2020 through HPE GreenLake as-a-service.
HPE's telco optimised edge and core blueprints, and the telco edge optimised platform HPE Edgeline EL8000 are available now, directly or through HPE GreenLake.
Aruba Air Pass and Aruba Air Slice are generally available now.