Huawei drives AI innovation at Gitex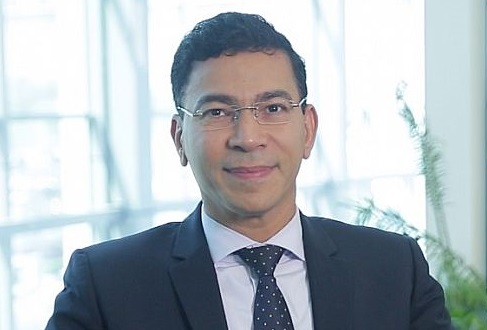 Huawei has unveiled its latest AI-driven technologies at GITEX Technology Week 2018. Under the theme 'Activate Intelligence', Huawei is demonstrating how ICT technologies are revolutionizing the way governments, businesses and consumers interact with the world around them.
"With the implementation of AI, there will be remarkable increase in efficiency, effectiveness and accuracy of existing systems. Our partner ecosystem is the key in taking our innovation to the market, and we are engaging with our local partners to achieve mutual growth across all industries," said Alaa ElShimy, Managing Director & Vice President, Enterprise Business, Huawei Middle East.
According to ElShimy, Huawei is the first company to come up with an integrated AI chipset for customised applications across different verticals like healthcare, banking, airports, etc.
At GItex, Huawei is showcasing a range of new products including Huawei's full-stack, all-scenario AI solutions in addition to the FusionCloud 6.5,which is  a next-generation enterprise-class full-stack intelligent private cloud solution. Also on demo is the company's FusionAtlas intelligent computing solution, which is an AI enablement platform based on 'One Cloud, One Lake and One Platform' architecture to help enterprises accelerate cloud migration and achieve digital transformation.
"For us, Gitex this year is all about Artificial Intelligence. We are using GITEX to launch and showcase a range of exciting products, with particular focus on AI. In order to help businesses stake their claim in the intelligent world, we have come up with the first AI chipset with machine learning that has been launched at Gitex, for the first time outside China. These products will be available commercially in the Middle East by early next year," added ElShimy.
For Unified Cloud Communications, Huawei is exhibiting EC3000, the latest integrated platform EC3000 to facilitate enterprise video conference and cloud communication. Further, in the wireless technology arena, the company is showing the latest eLTE-DSA solutions, which overcome the challenge of insufficient continuous dedicated spectrum resources around the world by using 4.5G technology to aggregate traditional VHF/UHF narrowband discrete spectrum into broadband spectrum resources.
The company is also hosting its third annual Innovation Day, under the theme 'Innovate for a Digital Middle East'. Innovation Day will highlight how emerging technologies in 5G, Artificial Intelligence (AI), and Smart Cities are driving economic growth and reshaping the region.