IKEA Saudi Arabia and Bahrain Headlines CLOUDSEC 2020
Organisations looking to strengthen their security posture can now access over 260 cybersecurity educational sessions from Trend Micro CLOUDSEC 2020.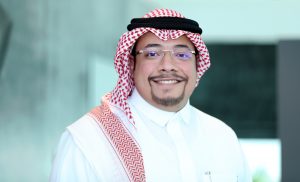 IKEA Saudi Arabia and Bahrain has headlined CLOUDSEC 2020, the largest virtual cybersecurity event across the Middle East and Asia Pacific that took place earlier this month. Trend Micro is making its three days of keynotes and more than 260 breakout sessions available for free online, responding to overwhelming demand from registrants. The on-demand content will be accessible for a limited time until the end of December.
During the event, Mohamed Saad Mousa, Group Chief Information Security Officer (CISO), IKEA Saudi Arabia and Bahrain, presented on "How the CISO Can Enable Digital Transformation."
Mohamed Saad Mousa said, "In the age of digital transformation, Customers want fast, agile, and cost-effective digital services – and going on the cloud can help to create a differentiated customer experience. The role of the CISO is to introduce assurance and trust in the new cloud environment, with information protection, threat protection, identity protection, hybrid cloud security, data security and privacy, and compliance and regulation enabling businesses to digitally transform."
Dr Moataz Bin Ali, Vice President, Trend Micro, Middle East and North Africa, said, "IKEA Saudi Arabia and Bahrain is taking Middle East best practices to a global audience, with cloud-native digital transformation enhancing customer experiences, securing online shopping, and fueling innovation. Middle East decision-makers can view CLOUDSEC 2020's engaging keynotes to gain expert advice on how to optimise the cybersecurity of their cloud-based digital transformation."
Hosted by Trend Micro, the event drew 21,000 registrants, including C-level executives, CISOs, security operations personnel,  security engineers, and DevOps and cloud builders across the region. Eight Hands-On Labs (HOL) attracted more than 1,100 technical engineers and cloud builders from 44 countries. 132 certificates were awarded in total for their technical prowess.
"While COVID-19 has pushed the physical world into four walls, the silver lining is that the virtual world has expanded infinitely. At Trend Micro, we saw an opportunity to bring the cloud security world together under one digital roof," said Dhanya Thakkar, Vice President, Asia Pacific, Middle East, and Africa. "Despite the pandemic, there is still an incredible appetite for information and knowledge-sharing from the cybersecurity community. We're making all the CLOUDSEC 2020 contents available so decision-makers and cloud builders can get a refresh and an update of the latest developments in the industry."
The three-day power-packed keynotes at CLOUDSEC 2020 are the most viewed content at the event, covering themes spanning cloud security, digital transformation, and the cybersecurity threat landscape, and featuring global and regional business leaders from renowned companies.
The event featured speakers from Trend Micro, Infosys, DXC Technology, Proficio, Dyson, and an ethical hacker. The breakout sessions totaled more than 55,000 views across the four major tracks – Cloud, DevOps & Datacenter Security;  Enterprise Security Strategy & Architecture; Threat hunting, Incident Response & SecOps and Threat Research & Intelligence