Kaspersky and E-Serve to boost cyber awareness in Egypt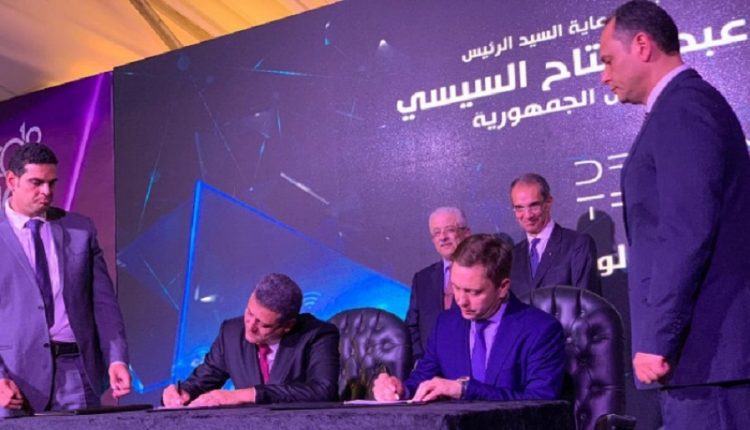 Kaspersky Lab and E-serve (Misr for Government Technological Services) have announced a strategic collaboration at the Cairo ICT 2018 that is aimed at improving government, organization, and individual preparedness for an evolving threat landscape. This announcement comes in line with the government's vision of delivering efficient and effective services to the public and elevating the cybersecurity awareness in the country.
With this partnership, E-Serve and Kaspersky Lab will exchange experience of best practices in the field of cybersecurity to create a cyber-immune community protected from various cyberattacks and threats. Both companies will be working closely on key security programs, including technology and information exchange, training and awareness initiatives, and enhance coordination for future studies on joint ventures on cybersecurity.
Commenting on the strategic agreement, Maxim Frolov, Vice President of Global Sales at Kaspersky Lab, said, "We are excited to join forces with E-Serve to help them in their journey to realize the government's vision in providing more efficient and smart services to the citizens of Egypt. Our goal is to bring high-level cyber awareness and cyber security education to the country and this can only be achieved through strategic collaborations between multiple private and public stakeholders, and together with E-Serve, we look forward to a cyber-secure Egypt for all."
"E-Serve is delighted to welcome Kaspersky Lab to its growing community of partners" says Mohammad Omar, Business Development Manager at the E-Serve. "We're proud to be partnering with a company that already has a global track record of supporting entities to uplift their security portfolio and approach. We are confident that Kaspersky Lab will contribute to the success of our journey and provide us with valuable insights to achieve our goals"