Kyndryl Wins Digital Transformation All-round Excellence Award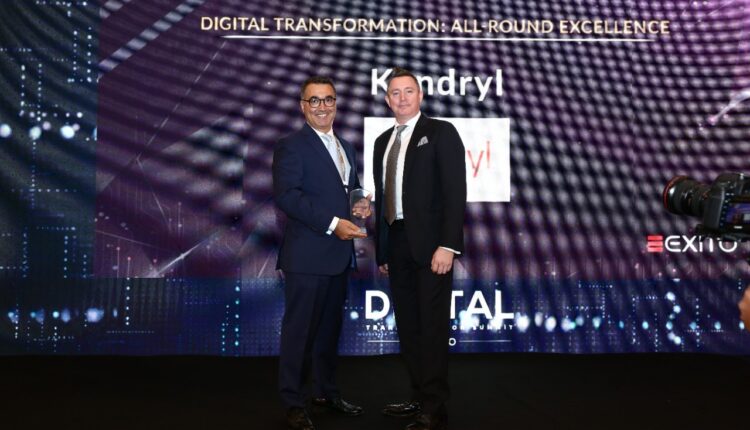 Global IT infrastructure services provider Kyndryl has announced that it won the Digital Transformation All-round Excellence Award at the Digital Transformation Leadership Awards in the United Arab Emirates (UAE). The award recognises exceptional work that has been done in the digital transformation space.
"We are honoured to be receiving the All-round Excellence award, just weeks after Kyndryl began life as an independent company," said Burcak Soydan, Managing Director, Kyndryl, Gulf, Levant and Pakistan. "We are committed to be at the center of innovation for the work we do for our customers and help the most important businesses in the world to modernise and run their systems so they can stay competitive in an increasingly digital global economy."
Kyndryl is focused on delivering the most advanced business solutions for customers across more than 60 countries. It is investing in new partnerships with the world's premier technology organisations and cloud hyperscalers.
Only weeks after becoming an independent public company, Kyndryl and Microsoft announced a landmark global strategic partnership that would combine their market-leading capabilities in service of enterprise customers, providing incremental multi-billion-dollar revenue opportunities for the two companies.
Furthermore, Kyndryl announced two additional strategic partnerships this week with VMware and SAP:
Kyndryl and VMware announced an expansion of the companies' strategic partnership focused on app modernisation and multi-cloud services. This collaboration will enable customers to enhance their digital innovation and business transformation with enterprise control.
Kyndryl also announced it has achieved SAP certification for operations capabilities in global cloud and infrastructure operations that further strengthen Kyndryl's capabilities and portfolio to offer managed services to SAP customers globally.