Mall of the Emirates, Cisco to Create the 'Store of the Future'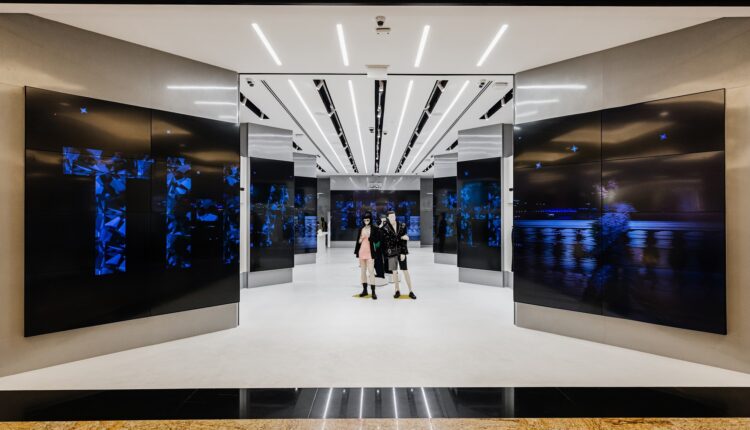 Mall of the Emirates, owned and operated by Majid Al Futtaim, has collaborated with Cisco, a worldwide leader in IT and digital transformation to bring customers an immersive, digitalised, and personalised shopping experience that introduces a sense of inclusive belonging through the launch of the "Store of the Future".
This store not only creates a more compelling and enjoyable shopping experience but also a simplified one. The first retailer to take over the cutting-edge space is THAT Concept Store, Majid Al Futtaim's home-grown, luxury destination.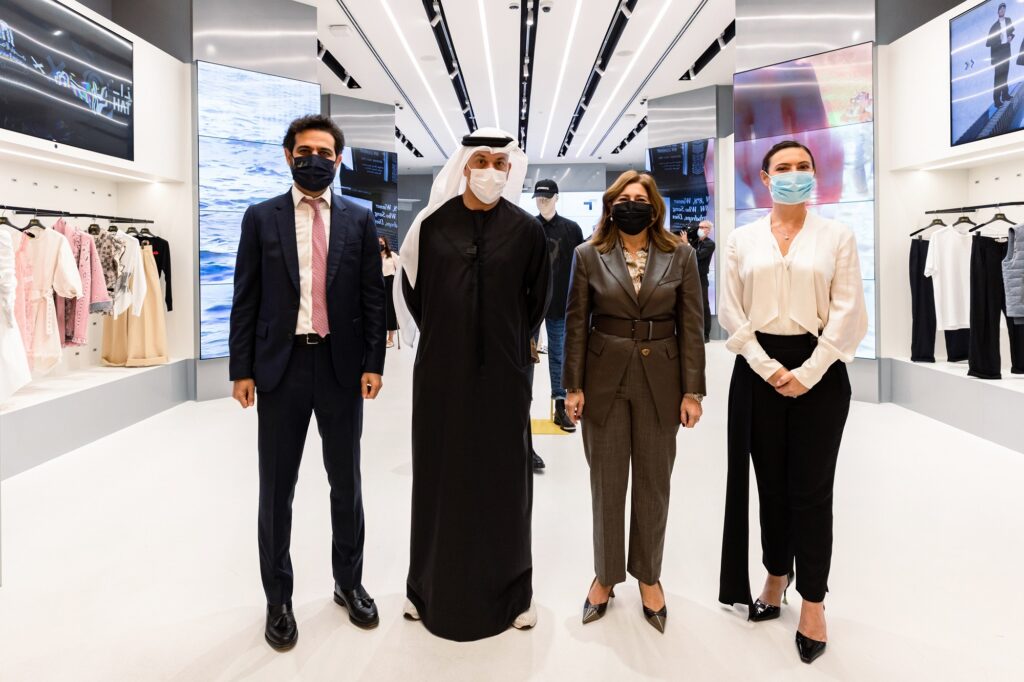 For the first time ever in the region, customers and visitors in Dubai will get the exclusive chance to interact with the unique, fully digital, and physical concept store. The store will elevate the traditional shopping experience by incorporating digital retail to introduce customers to a futuristic shopping journey. This will be created through five of Cisco's core technology features: Digital Display Canvas, Lift & Learn, Magic Mirror, Beauty Mirror, and Store Analytics.
The arrival of the "Store of the Future" reflects a growing trend for greater in-store personalisation. Digital display screens will welcome customers into the store and will create an immersive atmosphere with the help of artificial intelligence and computer vision. The digital content on the screens will change based on anonymous facial analytics, such as gender and age group. This way every customer has a unique product discovery journey when they walk through the store.
Fuad Sharaf, Managing Director, UAE Shopping Malls, Majid Al Futtaim Properties said, "The retail industry is constantly evolving to meet the needs of customers worldwide. Creating a seamless, interactive, engaging, safe and personalised customer experience are five of the main drivers for this digital development. We've learnt over the past two years that everyone needs to feel comfortable and safe when visiting malls, which is why one of reasons that the "Store of the Future" was designed was to provide an experience that simplifies shopping and offers limited contact when compared to a traditional store. Renowned for our pioneering shopping malls, communities, retail and leisure experiences, we look forward to adapting this space for more brands to enjoy and continuing to change the face of retail by creating enriching, and memorable experiences for our customers, guests and employees alike."
Reem Asaad, Vice President, Cisco Middle East and Africa, said, "Customer experiences have evolved, and many industries have adapted to ensure safety and convenience are being met as they are top priorities. Working with Majid Al Futtaim – a key player in retail, hospitality, tourism, and community development in the region will help us bring customers a futuristic shopping experience. This exciting and engaging digital experience will create a personalised and inclusive product discovery journey for every customer."
Personalisation is enhanced through the Lift & Learn feature, which customises recommendations and displays a product's information on screen once it is picked up by a customer from the shelf. Adding to the product discovery journey, the Magic Mirror helps customers browse a variety of products, which are available on online stores, through an embedded digital and interactive touch display.
Additionally, the Beauty Mirror limits the physical contact aspect of discovering beauty products and makeup by helping customers try them through augmented reality and interactive touch. The customer's purchasing journey not only protects their health and wellbeing, but also ensures that they do not undergo the hassle of removing and reapplying makeup. This feature aims to support customers in making the best decision with the greatest ease when purchasing.
The store's advanced technology leverages Wireless Infrastructure Location Service Analytics and intelligent cloud-based ceiling cameras to provide consumer behaviour insights and analytics. The number of visitors, demographics, footfall heatmaps, dwell times, sentiment analysis, store capacity, physical distancing, and facemask compliance are detected to elevate future experiences, and continue the efficient implementation of social distancing and safety rules.
THAT Concept Store is the first retailer to take over the "Store of the Future", expanding on the success of its locations in both Mall of the Emirates and City Centre Mirdif. The new store continues to offer what Majid Al Futtaim's home-grown fashion destination is best-known for, including its innovative services and ever-evolving collection of designers from across the world. On display until February, customers will be able to explore key pieces from the wider assortment of brands available at THAT Concept Store, including apparel, accessories, jewellery, shoes, and homeware as well as exclusive products that cannot be found anywhere else in the region.
The launch of the "Store of the Future" is a further testament to Majid al Futtaim and Cisco's commitment to the UAE's pioneering efforts in the areas of innovation and technological development. In the UAE, Cisco is a recognised leader in ICT and instrumental in unlocking success for digitisation projects across the country.